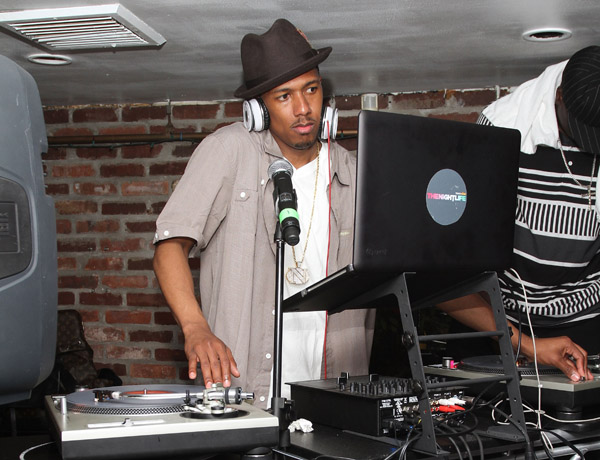 WARNING – RANT:
Well I know this is a joke. It has to be. And if it's not…I'm turning it into one. Did you see the title of this blog? What the hell? What's with all these "celebrity" "artists" trying to jump into EDM? Are they bored? Are they all washed up with nothing left in their minuscule careers? The answer has to be yes. Has to be.
Sadly, seems like Nick Cannon will be producing a "house album" titled "White People Dance Music" and yes I'm offended. Not obscenely offended, but what the hell is up with that title? No one was going to take this album seriously anyways but with that title I can guarantee you no one will even batt an eyelash at it. I kinda feel like he is making fun of the music too and yet he wants to produce a serious album and have it be a hit? And he's going to collaborate with Afrojack? Gross.
I just don't get it. I mean it's not very "PLUR" of us to bash these people trying to expand their careers and stuff, but from my perspective, they're doing it for the wrong reasons. They're money chasers. They see something big and they go after the revenue it pulls in. That's not really what we are about in the EDM scene. Every raver I know is broke as a joke, including myself. We just do it for the music.
Also, I think I read someone else's blog post that actually supported this and thought it was a good tune:
Supposedly this is the first single off the album. That isn't House music. That isn't even music.Too many horrendous vocals and lyrics as well. What was he thinking? Or was he even thinking? I have so many questions. And I'm all fine with Nick Cannon producing an album. Go ahead, do your thing Nick. Just don't call it House music and certainly don't identify yourself with the EDM scene.
And if I'm wrong someone please tell me, if you have a strong opposing opinion to mine let's chat, civilly. I love music debates. This isn't meant to be malicious. I don't hate Nick Cannon, dude was hilarious on Wild'N Out, but I don't support his music or the title of his album. I don't know maybe I'm just an asshole but I've engulfed my life in EDM so I feel like I should have a voice.
With all that being said we should definitely do a "Not Top Ten" all time worst celebrity moves into the EDM Scene…it's definitely a toss up between Nick Cannon, Will.I.Steal and Paris Hilton. But what are some other good ones?
Send submissions to @Jduham and I'll do a "Not Top Ten" blog and entertain you with a shitstorm rant.
Comments
comments

<!-comments-button-->