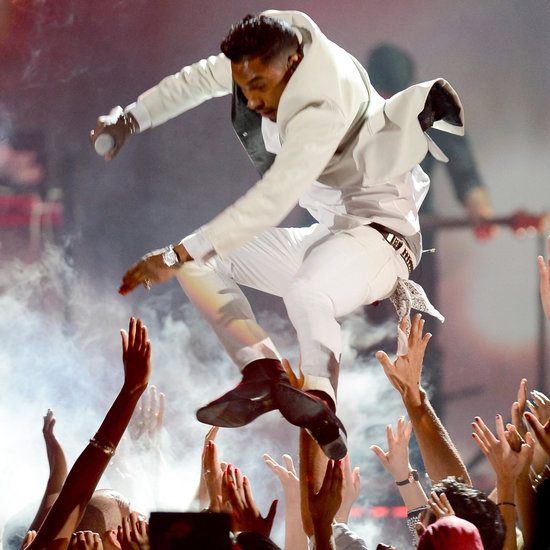 Miguel's leap over the audience during his live performance at the Billboard Music Awards at the MGM Grand in Las Vegas last night was probably the most exciting moment of the event, unless you were the fan he landed on.
If you missed the big leap, you can check out the GIF below to see it in action. As he jumped from stage to stage over the audience, Miguel's right leg hooked a female fan around the neck and brought her down hard, pinning her against the stage underneath his body.
It looks like she was not the only victim of the stage jump, as the bottom of Miguel's left foot kicks another female fan right in the side of her face as he comes down. Ouch!
Since the leap, dozens of memes have been popping up making light of the situation. Luckily the fan is alright and let everyone know via Twitter.
After last night's performance, one thing is for sure.. Miguel has gone viral.
got caught up in the moment, thank goodness Khyati is okay

— Miguel (@MiguelUnlimited) May 20, 2013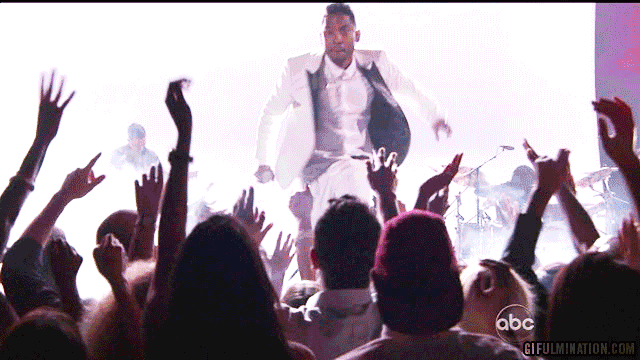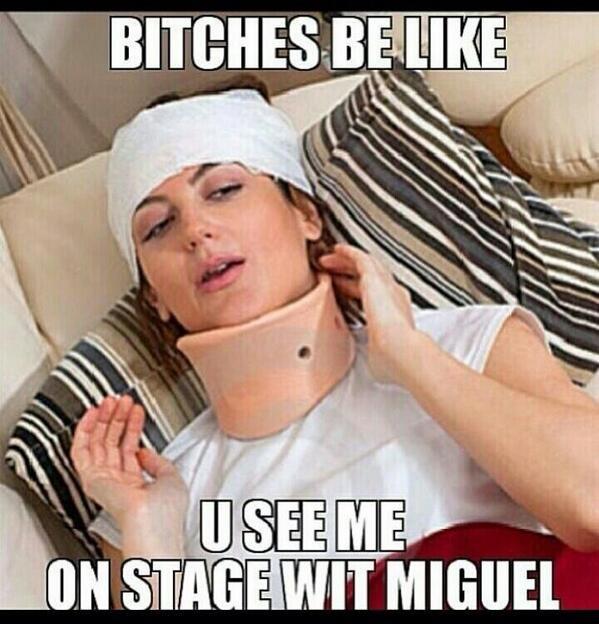 Comments
comments

<!-comments-button-->