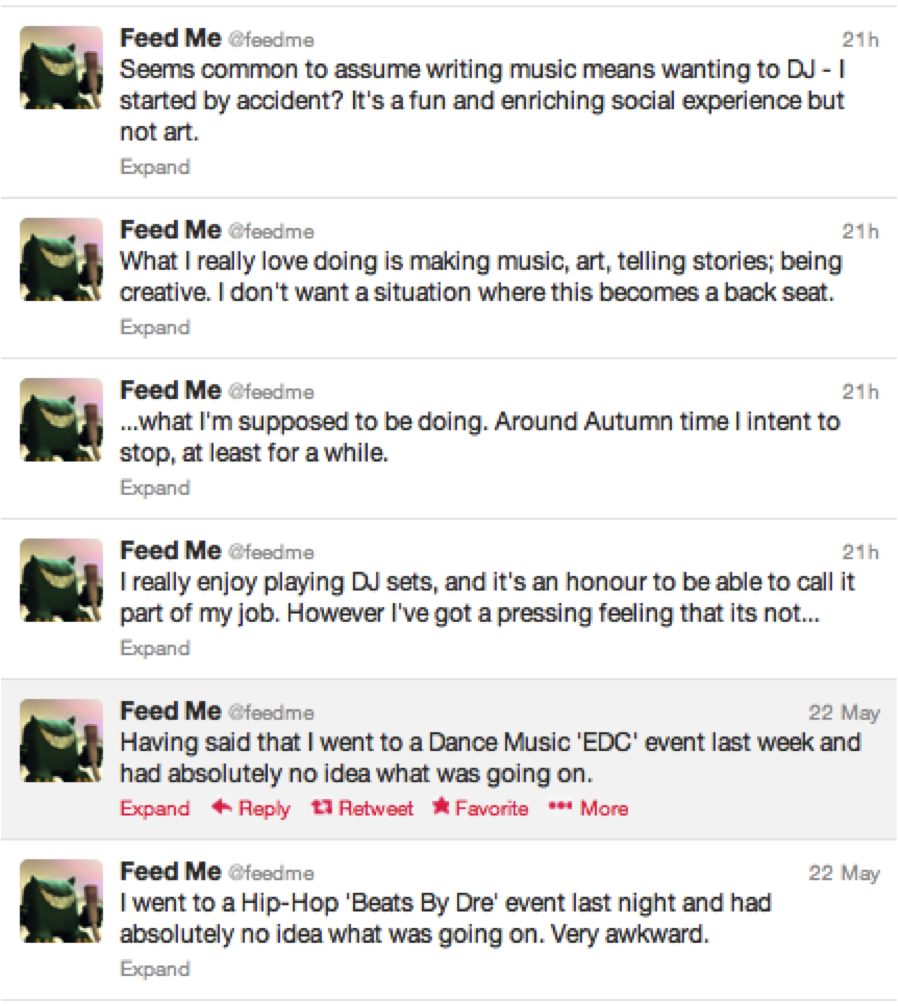 Sad day indeed. It seems as though Jon Gooch aka Feed Me, will quit DJ'ing starting this Fall. After being in the music industry for 10 years now, Gooch is deciding to stop doing live gigs but he will in fact continue to produce music. Gooch states that he still loves doing the live sets and still enjoys it but is taking a step back for a while.
While this is more of a somber story, Gooch raises a good question: Is DJ'ing an art?
If you ask me, I would have to say absolutely yes, but then again I'm not a DJ. From my perspective, watching a DJ string together a live set, mixing songs in and out and picking and choosing which song to wow the crowd with next is one of the best art forms out there. Not only is it art, it's live art.
I mean, most of us know what to expect when we go to a show, but there's always that uncertainty of "whats next?" in a set. Personally, I study DJ's sets. They intrigue me. I love being able to ID the next song when I hear it live. But I also love being shocked and having that "wtf" moment. That's why its an art to me, it's all up to the ARTIST'S (DJ's) discretion as to what song comes next.
I respect Feed Me and his decision to the fullest extent. We here at TSS wish him nothing but the best in his future music career. If and when he is ready to come back to doing live sets we will be front row! Good luck Jon!
Comments
comments

<!-comments-button-->