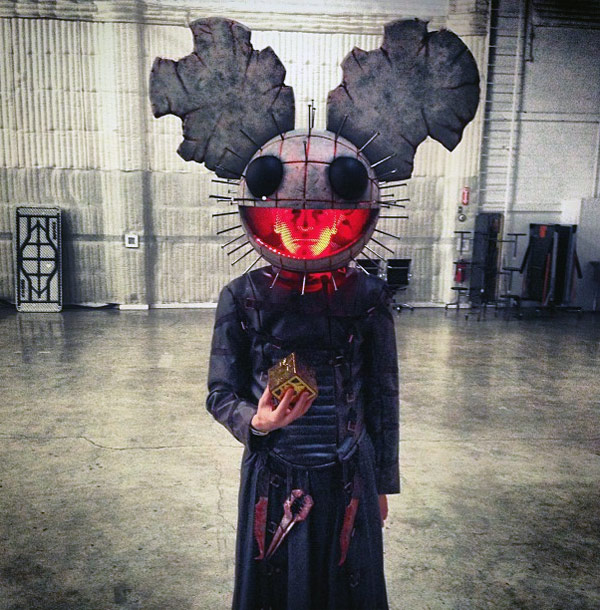 When Deamau5 & Kat Von D aren't buying each other ridiculously expensive surprise gifts and posting pictures of them on Instagram, they're hard at work in the studio producing Kat Von D's new album. Late last night Deadmau5 tweeted that he has been tirelessly working on Kat's new album and that he might upload a sneak peak to Soundcloud later that night. Well, we have it. Below is a sneak peak of the unfinished version of "Satellite" featuring lyrics from mau5′ wife and famous tattooist Kat Von D.
Along with the preview Deadmau5 mentioned, "the first rough draft of "satellite" … still lots of work to do, but heres the intro + 1st verse for you."
Still lots of work to do? Sounds great to me so far! I can't imagine what this will sound like once the job is finished. What do you think?
workin hard on one of the tracks on @thekatvond s upcoming album. this one is by far my fav! maybe a sneak preview on soundcloud inna bit ;)

— deadmau5 (@deadmau5) May 6, 2013
Deadmau5 Feat. Kat Von D – Satellite
"Follow" Deadmau5: | Facebook | Twitter |
Comments
comments

<!-comments-button-->