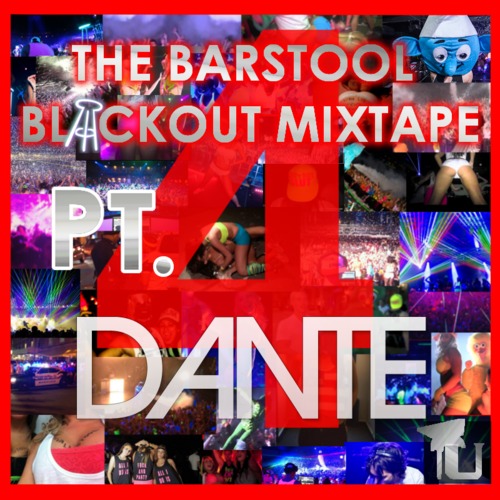 Ok so most of us are still in college. That means most of you are either taking finals now or just finished up. Which also means it's time to get the summer started and let loose! If you're in college then there's a good chance you've heard of the Barstool Blackout Tour and if you haven't then I have to ask… What rock are you living under? Dante and the Barstool crew have been throwing the most ballistic parties across colleges for the past 2 years now and the staple of this tour has been Dante's insane mixes. So I present to you, The Barstool Blackout Mixtape Part 4! The perfect mix for your party and the perfect way to say screw school lets drink! Grab the free download below and enjoy!
PS. Pay close attention to the intro. A bunch of kids during the beginning of the show singing the National Anthem the week of the Boston marathon attacks. Absolutely riveting.
PPS. This Song Slaps does not condone excessive drinking (lol jk).
Dante – The Barstool Blackout Mixtape Part 4 | Download |
"Follow" Dante The Don: | Facebook | Twitter |
Comments
comments

<!-comments-button-->