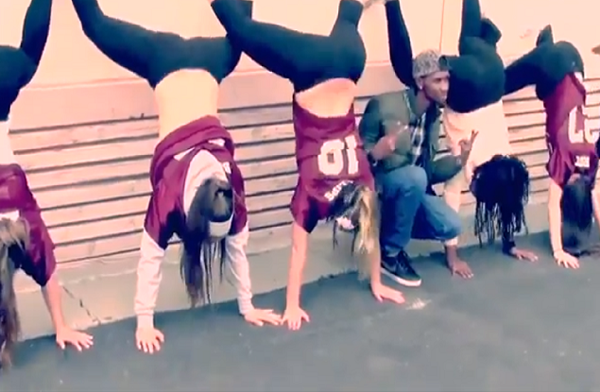 Thirty three high school media students at Scripps Ranch High School here in San Diego have been suspended after allegedly using school equipment to film a "twerking" video. These suspended seniors may also be banned from attending prom and graduation.
"Suspended, banned from prom, and prevented from walking at graduation all because of an awesome twerk video," tweeted one student, according to NBC 7. "I don't understand."
Another suspended student tweeted: "Suspended for twerking. What do I do? Twerk. At the beach. I twerk at the beach."
The news is not all bad, though. LED Presents, a production company here in San Diego posted on Facebook earlier today "LED presents is extending free tickets to the suspended 'Twerk Team' from Scripps Ranch High School in San Diego to see Diplo at My Life Every Day USA."
The students over eighteen will be able to go see Diplo, the mastermind behind the song and viral music video "Express Yourself" live in concert on May 26 at the Valley View Casino Center.
Supporters of the San Diego twerkers have also been voicing their disbelief along with the hashtags "#freethetwerkteam" & "#expelyourself".
If you were one of the students involved in this, shoot us a tweet or Facebook comment and receive a FREE gear package compliments of TSS! Nicely done.
— d?p?o (@diplo) May 2, 2013
Source: NBC San Diego
Comments
comments

<!-comments-button-->