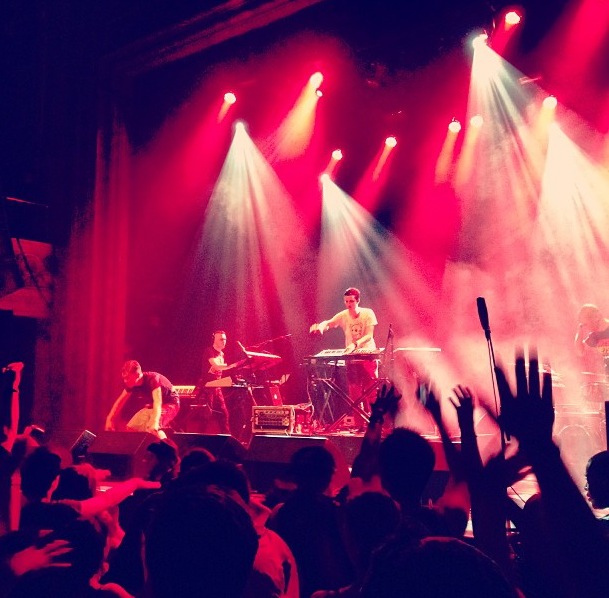 Netsky LIVE in SF | Summary :
I've just started to really get into the world of drum & bass, so I was extremely excited when I got the event invite for Netsky's US tour on my Facebook. This was my first time seeing Netsky and was so ready to experience my first DnB event. The show at the Regency Ballroom in SF was beyond my expectations, since I didn't really know what to expect in the first place.
Netsky LIVE in Toronto | Summary :
AMAZING. This is the single word, no only word I would use to describe how unreal this show was. I've seen Netsky two times prior to this and his live show brought it to a whole new level.
Netsky LIVE in SF | Opener :
The opener was this dude called Amtrac who started at around 9. He began with some funky disco-house that got the crowd dancing as more and more people flowed into the ballroom's dance floor. I was very entertained with his set, which was probably one of the best opening sets that I've seen in a very long time by a DJ. He built up the energy steadily as he took the crowd into some seriously groovy deep house. By the time he dropped his own track titled 'Feel Good,' the classic 'Turn Me Out,' as well as 'Jack' by Breach, the crowd was filled and ready for Netsky LIVE to take the stage. I had really good vibes from the crowd as it wasn't crazy packed but it wasn't barely empty either.
Netsky LIVE in Toronto | Opener :
To start off the night we had Hydee a local DJ that's made a name for himself. This is probably one of the most diverse guys I've had the pleasure of seeing multiple times. Ranging across various types of genres, I can I say I've never heard a set even close to being the same by him. He is on the rise. Hydee started off the night right as Kool Haus slowly started to fill up and everyone began to get things going. Next up we had another local talent with Marcus Visionary. From Get Free (Andy C remix) to Chaos Theory everyone was moving around getting excited for Netsky LIVE which were up next. When the time came Marcus Visionary closed things up setting a very good high for the main event.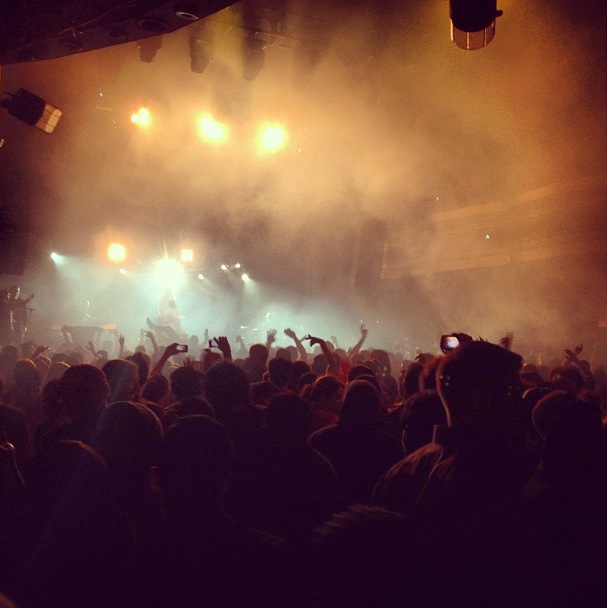 Netsky LIVE in SF | Headliner :
This show was special as it wasn't just a Netsky DJ set. This was Netsky LIVE, meaning that instead of a mixer and controllers, he played a keyboard, and was joined on stage by a drummer, a female vocalist, lead keyboard player, and an MC. The lights dimmed and the crowd started chanting "Netsky" as the members joined the stage. The MC greeted the SF crowd and introduced all the members then got right into it their intro with 'Love Has Gone.' As soon as the song dropped the crowd went nuts. The MC told everyone they were gonna play some tracks from Netsky's latest album "2." The next two tracks were 'Detonate' and Netsky's remix of Shameless 'Strobot.' My personal favorite song was 'Give And Take' which they played next so of course, I went crazy! Following that they dropped 'Wanna Die For You' and 'Get Away from Here.' I recorded the classic 'Secret Agent' for my friend who couldn't attend.
Afterward, the vocalist (Billie) came on stage to play the hit 'We Can Only Live Today' (also known as Puppy). They played '911' and then the MC said they were gonna play a new song titled 'E-Guitar'. Throughout all the songs the MC would shout to the crowd "When I say Netsky, you say.." and the crowd would scream back "YOOOOO!!" which got us all pumped up. Some other highlights were 'Come Alive' and "Iron Heart' which had a live drum and key solo! Not to mention his closing with, 'Anticipate,' featuring the live vocals of Netsky himself and of course his remix of Rusko's track 'Everyday'. The first few notes of Everyday started playing and everyone in the crowd immediately knew the song and started singing along "The sun is shining everyday!" He ended the night off by thanking the crowd and the live band members all got another introduction and applause.

Netsky LIVE in Toronto | Headliner :
There was a brief intermission so they could set the stage and you could just feel everyone's excitement for the spectacle they were about to see. By now Kool Haus had filled up nicely with 1300 Drum and Bass lovers. When Netsky LIVE came on stage, there was this surge of energy that just lit up the venue. This 24 year old Belgium native has earned a green-light journey through the ranks of drum 'n bass, letting his tunes do all the talking. His blend of dance floor drum and bass beats and melancholic melodies have a unique quality along with some high quality mc work by Script MC. The venue was swept up by it as they played a mixture of crowd favourites and new tunes. What really struck out was this whole "Netsky LIVE" thing. At first I didn't have that much expectation from it as I've seen other artists attempt to do the same in the past with their brand but basically wasn't succesful and was more of a fail but Netsky LIVE… it was an entire different story. When they capitalize the word 'live', you know they are serious about it and they sure showed it that night. From the drums, to the bass, to the melodys, to the leads, were done on the spot within those 3 on the drums, keyboard, and of course Boris himself.
Returning to play three more songs after the crowd began to chant 'encore', they closed off with well known and loved Rusko Every Day VIP remix. Between the drum and keyboard solo and the live vocals the atmosphere was electric, along with the sound and lighting, it made for a great performance. The live sound is just that much crispier and unmatched, which truly brings drum and bass to a new level. This being his last show of the tour I think Toronto did him proud and showed him the love he deserves. I can't wait for the chance to see his live set again and if you missed it be sure to catch it next time, I promise you won't be let down.
Netsky LIVE in SF | Final Thoughts :
To sum it all up, I had a great time with my friends and it was such a great show to get all my energy out. My expectations were greatly satisfied, I would highly recommend a Netsky LIVE show to anyone. All that's left is for me to see a Netsky DJ set.
Netsky LIVE in Toronto | Final Thoughts :
All in all this night was a blast and went by stupid fast. My two friends (Tom and Taylor) and I found ourselves just reminiscing about our experience last night and how amazing it actually was. Big ups for Destiny Events on making this one happen.
Comments
comments

<!-comments-button-->