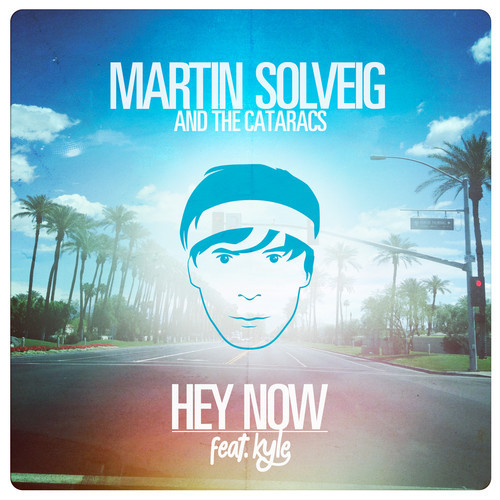 We may have our first anthem of this upcoming Summer? After the major success of Night Out, Solveig is branching out to make bigger and better collaborations. Featuring the talents of Kyle and The Cataracs, Hey Now is a massive feel good jam that elicits pure happiness and combines several genres to do so. Truly a great collaboration and amazing job by all on this one, you'll be hearing this a lot as the weather gets nicer!
Martin Solveig …
Its been a cray year since "the night out". I'm now ready to open a new chapter made of collaborations with talents I love, most of them new or from other scenes.

Love Kyle …
I discovered Kyle by accident and its been a shock. If you want to experience it check this vid which made me call him straight after seeing it is.gd/mTLDJz

The Cataracs …
They're no newcomers since their Dev & Far East Movement collabs. They brought that extra LA shake to this song that has been manufactured mostly on the road, as an anti-apocalyptical response. We're still on our feet, and we're gonna dance our ass off.

You know you're down, lets do this right now !!!
Martin Solveig & The Cataracs Ft. Kyle – Hey Now
"Follow" Martin Solveig: | Facebook | Twitter |
"Follow" KYLE: | Facebook | Twitter |
"Follow" The Cataracs: | Facebook | Twitter |
Comments
comments

<!-comments-button-->