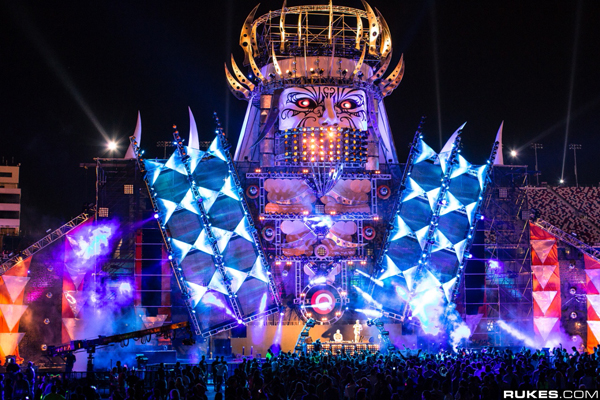 After having two extremely successful years at Las Vegas Motor Speedway since moving from the Los Angeles Memorial Coliseum in 2011, Insomniac, the production company who puts on the amazing three day Electric Daisy Carnival music festival, says that EDC 2014 may not happen due to Las Vegas Live Entertainment Tax issues.
"Insomniac loves doing business in Las Vegas, and right now our primary focus is producing the best show for the fans who will attend Electric Daisy Carnival on June 21, 22 and 23. While we would love to bring another festival to Nevada, we are tabling any further discussions until the state Legislature settles the Live Entertainment Tax issue."
Over the past two years when this event has taken place, Nevada's Live Entertainment Tax has not been applied to massive events taking place outdoors such as EDC. Unfortunately, the Nevada State Legislature is revisiting the policies of LET to possibly start applying the taxation to outdoor events.
In 2012, Insomniac's Electric Daisy Carnival generated $207 million for Clark County, NV, and if this 10% taxation were to be applied, EDC would forfeit up to $9.5 million of their revenue.
If you haven't been to EDC at Las Vegas Motor Speedway, I highly recommend grabbing your three-day pass for EDC 2013 before the event is gone for good.
Where do you think Insomniac will take Electric Daisy Carnival next on the West Coast?
"Follow" Insomniac: | Facebook | Twitter |
Comments
comments

<!-comments-button-->