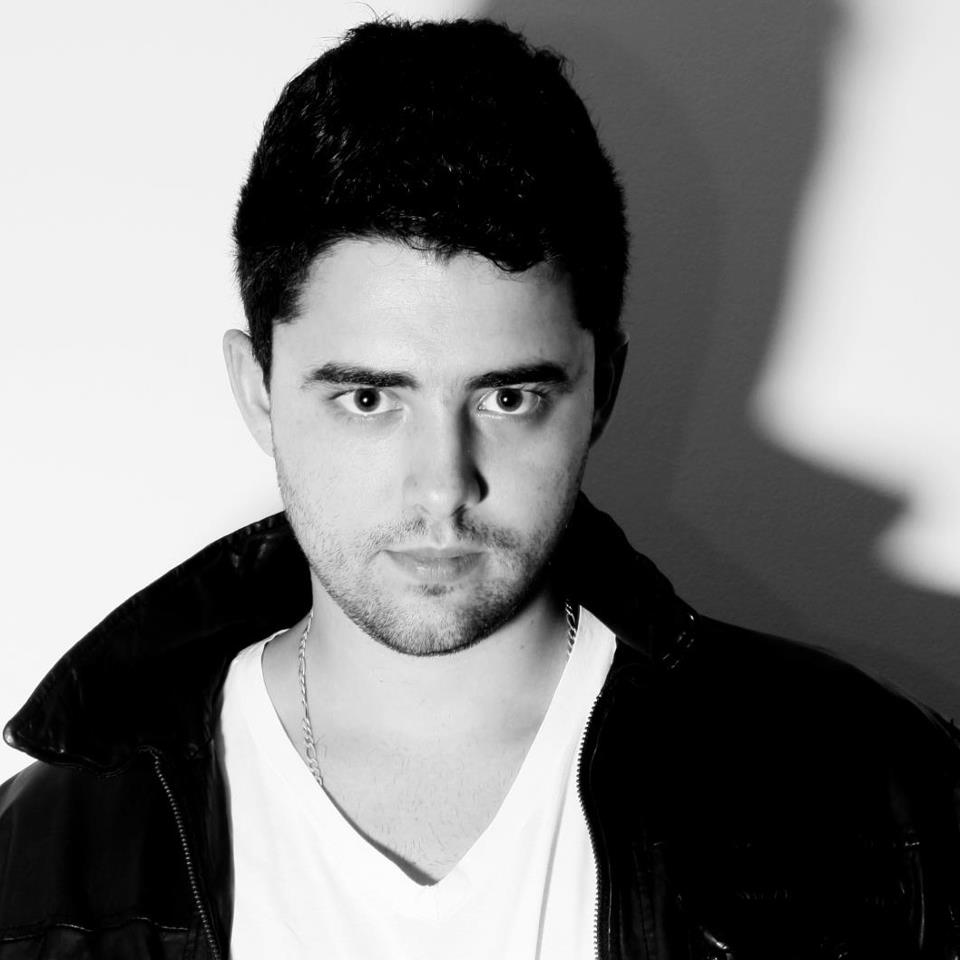 Today we have a special new addition to ThisSongSlaps.com. We will start featuring new and talented artists! With every featured artist we will showcase a new or popular track by them as well as an exclusive interview! We are proud to present our first featured artist, Alex Mind. Many of you may know him as one of the IYFFE guys. Although he is very popular for his partnership with Conrad Funk, he makes tracks on his own that are just as amazing! The track we are featuring today is called F**KING PYSCHO! This slappin' track was signed by Adapted Records™ and was released on Beatport just a few days ago. It has already climbed to #27 on the Glitch Hop Chats! We also got to interview Alex to make this exclusive post!
Alex Mind – F**KING PYSCHO | Beatport |
So Alex, what prompted you to start producing?
When I started producing music as an amateur in 2006 , Psy-trance was
very popular here in Brazil, so I began making this style of music until I was
23, then I merged into Electro-House, felt in love with it and never gave up
on it.
How did you come about producing with Conrad Funk under the name I.Y.F.F.E?
We were always internet friedns, and then one day we decided to merge our
musical knowledges as a group, but we didn't know it would come this far to be
honest.
After winning the Seven Lions – Days To Come remix contest, you guys were
exposed to many fans and you guys gained A LOT of popularity among the
EDM world. How did you guys react when you found out that you guys won the
contest?
Yes, I.Y.F.F.E indeed got a lot of exposure by winning this contest for sure,
we won even another contest by Monstercat a while ago, so in what referees to
contests we are on a good way. Conrad and I reacted like crazy, we even had
some personal issues, but we are now ready for our tours in 2013.
What more can we expect from you in the next few months?
For Alex Mind, more into Electro House, not much big room, but still hard
and pretty complextro and Glitch Hop as well.
For I.Y.F.F.E , everything, just not Country Music or Trap.
What are your future goals as a producer?
My priorities right now is to put Alex Mind and I.Y.F.F.E as major artists
globally , with worldwide tours and releases in major labels. For the post future,
I wanna have my own mastering studio, cause I love to master and mix music,
not just electronic.
What are the challenges you face on a daily basis when producing music?
Just when the coffe is not ready or the neighbor is listening to music louder
than mine.
Many of your fans always wonder what software and hardware you use to
produce. Can you give us a brief overview?
I use Cubase 5, Soundcard MOTU Ultralite mk3, Genelec 8030a Monitors,
Oxygen89 midi controller and some UAD and Vengeance Plugins for
mastering.
You seem to collaborate among time with brazillian artists like Dirtyloud, Darth
& Vader, Ftampa. How did you guys come about collaborating?
I'm very close to the brazillian electro house crew, they are all my good friends
not just in music , but personally as well, we always help each other in what
reefers to music business. As a matter of fact , I am making new collabs with
Dirtyloud and Darth & Vader.
If there's ever a creative difference in the studio, how do you compromise?
I just do other stuff, try to watch some TV , go to the beach, take a walk
Inspiration is not something you can control, it just comes randomly.
What is the dream show to play for you?
ULTRA MUSIC FESTIVAL
If you could work with any artist, who would it be?
Porter Robinson
If you could only listen to one album for a week what would it be (doesn't have to
be EDM)?
Smashing Pumpkins – Adore
Would you rather fight 100 duck sized horses, or one horse sized duck?
I guess we could make a good duck steak with 100 duck sized horses.
"Follow" Alex Mind: | Facebook | Twitter |
Follow @TSSxAlistair
Follow @TSSxSID

Comments
comments

<!-comments-button-->