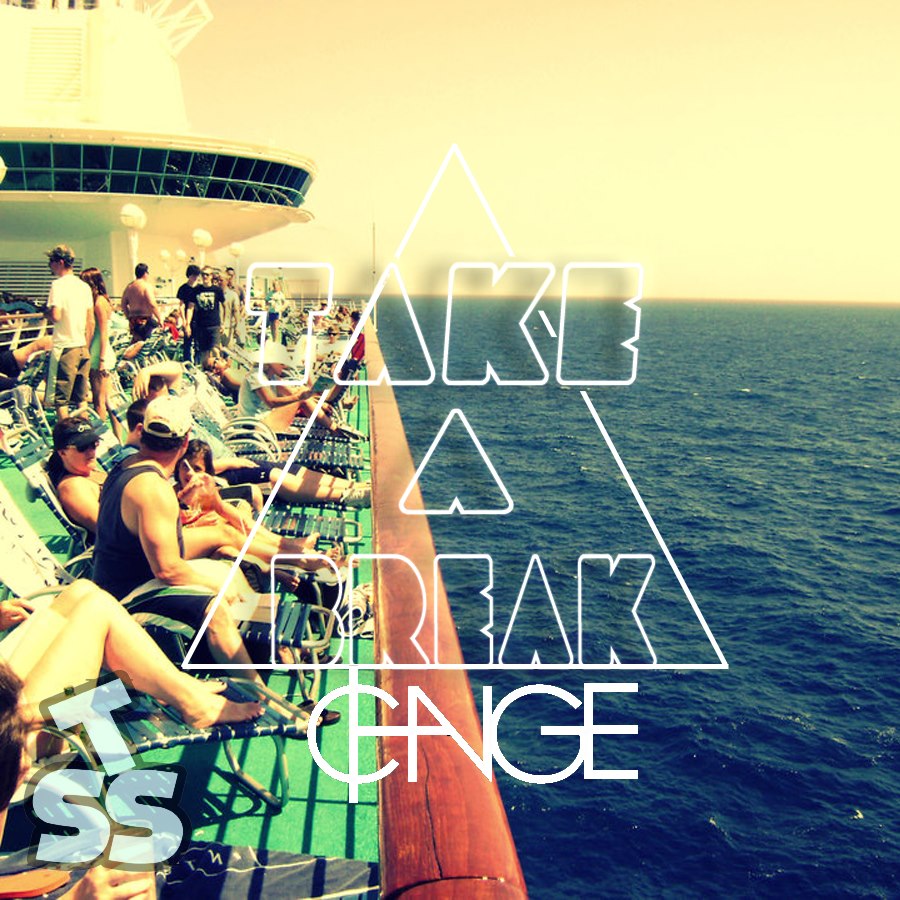 To get the Spring Break rolling, CHANGE releases this massive hour and a half mix, which we decided to sponsor, and decides to try something new, pulling some of his personal favourite tracks as an alteration to his usual mix which would only feature his own tracks, bootlegs and mashes.
As I start to kick off my Spring Break, I thought everyone else could do with something to get theirs going as well. And for the first time ever, I decided to use some other tracks instead of my own for the 1st 30 minutes of this mix. I compiled my favorite songs from the past 2-3 months & left the other hour for my mix I threw down on Mixify this past month. Hope this gets your break going while the breeze is blowing. Enjoy!
Check out the full stream and grab the mix on Facebook!
CHANGE – Take A Break | Download |
Tracklist:
Zedd – "Stars Come Out" (Bright Lights Remix)
Avicii & Nicky Romero – "I could Be The One" (John Christian Remix)
Dada Life – "So Young So High" (Andybody Remix)
Tommy Sunshine & Disco Fries Ft. Kid Sister – "Cool Without You" (Audien Remix)
Audien Ft. Michael S – "Leaving You" (Original Mix)
Mutrix Ft. Charity Vance – "Come Alive" (Ennui Remix)
Zedd Ft. Foxes – "Clarity" (Ennui & Simba Remix)
Royyal & Venuto Ft. AJ Smith – "Summertime" (DubVision Remix)
Cazzette – "Weapon" (JackLNDN Remix)
Emeli Sande – "Next To Me" (James Egbert Remix)
James Egbert – "Back To New" (CHANGE Bootleg)
CHANGE – "Face Down, Mashup" (Mashup)
Porter Robinson – "The Seconds" (CHANGE Bootleg)
CHANGE – "In The City" (Mashup)
CHANGE Ft. GoldAN – "Inverse" (Original Mix)
CHANGE – "Ascend" (Original Mix)
Snow Patrol – "Chasing Cars" (CHANGE Bootleg)
Passion Pit – "Carried Away" (CHANGE Bootleg)
Blink 182 – "All The Small Things" (CHANGE Bootleg)
CHANGE – "Down" (Mashup)
Zedd – "Slam The Door" (CHANGE Bootleg)
Swedish House Mafia – "Don't You Worry Child" (CHANGE Bootleg)
CHANGE – "Religion" (Mashup)
FUN – "We Are Young" (CHANGE Bootleg)
Fedde Le Grand & Nicky Romero – "Sparks" (CHANGE Bootleg)
CHANGE – "Isle Of Spectrum" (Mashup)
CHANGE Ft. 3HK1R – "Carnate" (Original Mix)
Cazzette – "Weapon" (CHANGE Bootleg)
Madeon – "Finale" (CHANGE Bootleg)
CHANGE – "Stars" (Mashup)
CHANGE Ft. Brenton Mattheus – "Illuminate" (Original Mix)
"Follow" CHANGE: | Facebook | Twitter |
Comments
comments

<!-comments-button-->