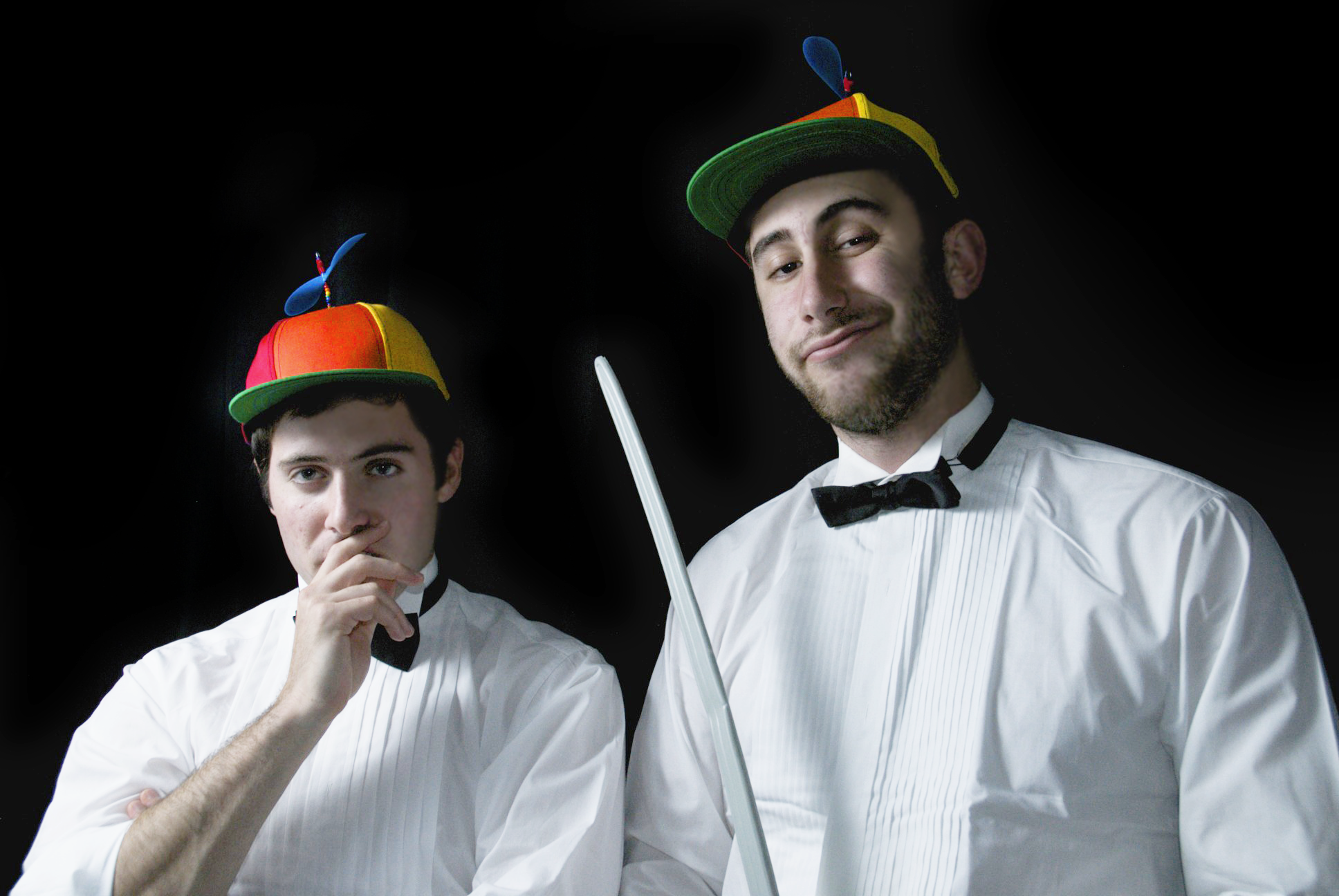 Damn, we truly have found two new friends here at TSS. We featured 'Feel Me' two weeks back in a Progressive House pack and the remixes on this EP add whole new aspects to the track, ranging from the heat-packed electro remix of Gazzo, to the fresh dubstep pounding of Clark Kent. The other track on the EP was 'Your Song', and as if the original wasn't great enough they have another handfull of remixes, and I gotta say the interplanetary vibes in the Slap The Bag & Mapp remix are my favourite. Matt and Eli are pretty comedic dudes, so check out the interview below as well as their latest remix!
The Two Friends – You (Me) EP & [Remixes] | Beatport |
The Two Friends entered this into the James Egbert Discovery Project for Beyond Wonderland and I'm very happy with this tune from start to finish. A lot of artists took an aggressive approach to the track, while these guys kick it back, keep it pretty chill and turn it into a progressive house stunner while making it seem effortless. Head over and vote for their track!
James Egbert – Back To New (The Two Friends Remix) [Discovery Project: Beyond Wonderland] | Vote |
Who are you and what is your specialty?
We are Matt Halper and Eli Sones, and we make up The Two Friends, a duo of producers and friends out of Los Angeles. If we had to categorize our style, we'd say we do mainly melodic progressive house, but we try to incorporate acoustic elements as well as dubstep and other genre influences. And on the side, we like to put out some bootlegs, mashups, mixes, and even some hip-hop production.
What can we expect to see from you guys in 2013 in terms of material?
We have boatloads of new material that you'll get from us. Working on a bunch of new remixes, some new originals, finishing up Big Bootie Mix Volume 3, we'll keep doing our monthly Friendly Sessions podcasts with some cool guest mixes, and that's just our short-term forecast. So throughout the rest of the year, there's honestly gonna be tons more, and potentially another EP on a (hopefully) big label. But 90% free music- that is the way it has been and will be!
Since there's two of you, are there any creative differences and how does compromise come into play when working on a track?
It's especially harder for us because for most of the year we're separated from each other at different colleges. Obviously, any time there's more than one person there's gonna be some creative disagreement, but we've been best friends since middle school and know how to handle whatever small disagreements we have. Usually just end a disagreement with a wrestling match or something (Matt usually wins wrestling, Eli has never lost a splash fight). Overall though, we share the same vision and goals and are usually on the same page. We always cool on the court.
What track from you guys has been most well received by the fans?
In terms of best-received, we'd probably say the two tracks from our debut EP that came out in the beginning of February, called You (Me) EP. The two tracks were called Your Song and Feel Me, both original tracks with stellar vocals. I think people saw through the typical EDM vague, hook-driven lyrics and saw some meaning in the lyrics and songs as a whole. They definitely are about real things. The Remix EP for that was just released and you should be able to stream them on TSS! We're really happy with how they turned out, and the listeners seem to agree. In terms of sheer numbers though, our mashup One Blind Whistle-Blower has done the best. It features samples from Third Eye Blind, Matisyahu, Akon, and Flo-Rida, and it did pretty well on the blog circuit.
What's your dream show/venue to play at?
Without a doubt, Coachella. For those who don't know, it's a huge music and arts festival near Palm Springs in Southern California. We both went there as fans three years in a row together during high school, and since we formed The Two Friends, that has been a dream of ours that we use as motivation to make more music and better music. To be on stage for that many die-hard music-lovers in such an awesome atmosphere- must be unbelievable.
What is your creative process and is there any ritual/sacred items you need when producing?
Besides producing in the nude, we pretty much go with the flow. Not much fancy equipment involved, (in a frat house it would be destroyed with godspeed from the belligerents). We are both involved in everything we do as The Two Friends, but we each have different specialties. Matt's would be more of the original production, while Eli's is more of the mashups/bootlegs and mixes. So, we are constantly communicating and sending each other our original blueprints for ideas, and then having the other one give feedback and work together to improve it until we are satisfied with a final product. When making original material, our process looks something like this: come up with solid chord progressions and a melody, then structure the song, think about layers of melodies, design sounds, think of themes for lyrics, write lyrics, probably alter the melodies to make the lyrics work better, edit sounds and structure in more detail, and then mix, master, and other final touches. That whole process takes dozens and dozens of hours. For mashups and bootlegs, the process is a lot simpler– the ultimate goal is to find interesting combinations of songs, often in different genres, that put a new, exciting spin on familiar material, so it's all about match-making.
What is your favorite track to play out at a show?
Excited to see how the stuff from our EP, both the originals and the remixes, does at some events that we have coming up in the near future. We also just released a remix of James Egbert's Back To New that has gotten great reception, so that should be a good one to get people wanting to boogie the night away (you should check it out on TSS!) It's actually part of a contest that would allow us to add another event to our schedule by playing at Beyond Wonderland right near home in Southern California, so if you wanna see us there, you can help by playing/heart-ing/commenting/sharing here: http://www.mixcloud.com/TheTwoFriends/discovery-project-beyond-wonderland/. Muchas gracias!
Would you rather face one hundred duck sized horses, or one horse sized duck?
When I (Matt) first read this I did not read the second "duck" as duck, but instead as something else…. Horse dicks aren't my thing so I would say one hundred duck sized horses. But I (Eli) know to read accurately, so I would choose one horse-sized duck– I know I'd defeat any opponent, and I'm trying to get my foie gras on, rather than eat small scraps of horsemeat, ya feel?
"Follow" The Two Friends: | Facebook | Twitter |
Comments
comments

<!-comments-button-->