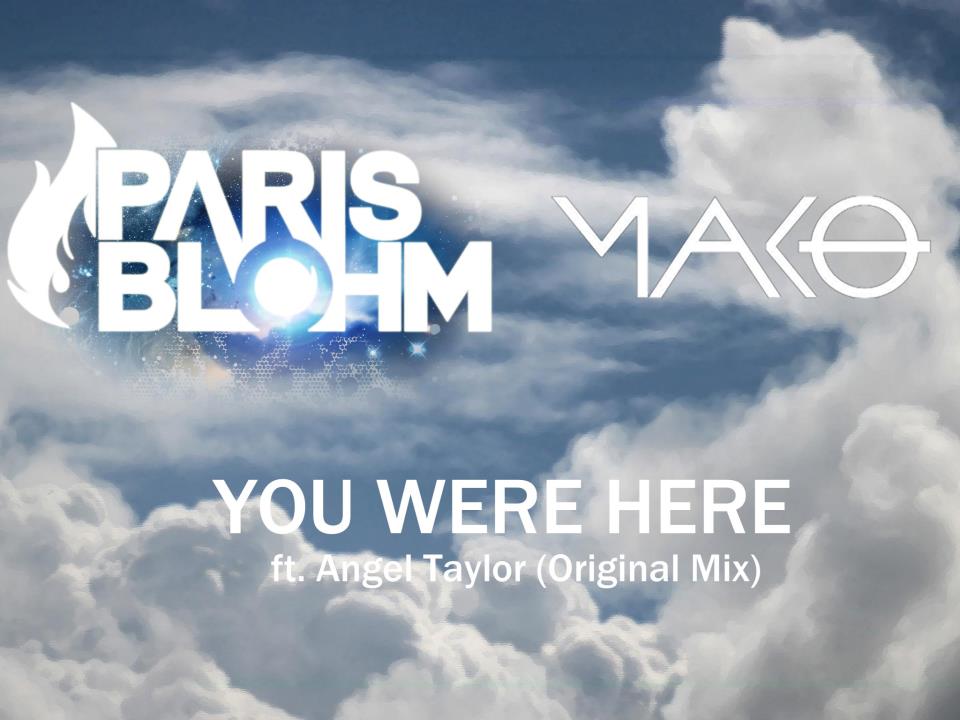 Where to start? Over the past month, Paris Blohm has absolutely been blowing up on the progressive scene. Three weeks back, he posted 'Pressence', an incredibly emotional tribute to his sister, then we saw 'Expand', which was a more agressive, instrumental track, and now today we have his newest track, 'You Were Here'. One of the amazing things here is how Blohm is able to keep getting better and better, each new track he releases somehow manages to top the last. Make sure to hit up the free download on his Facebook page and check out an exclusive interview below!
Paris Blohm & MAKO – You Were Here ft. Angel Taylor | Download |
Who are you? (introduce yourself)
My name is Paris Blohm and I'm an electronic music producer/DJ.
How do you feel about the reception of your tracks over the last month?
Giving out free releases has had a huge turn out. I've put out 3 original tracks and 2 remixes now in the past month. The reaction has been phenomenal. I feel like I have really set the bar high, so it helps push me to create fresh sounds and better music.
Now that you've established a significant fanbase, what can we expect to see
next from you?
I just got out of the studio earlier today working with another female vocalist. Being able to work with so many talented vocalists has really opened up my ability and inspiration. I think you can expect more free tracks, as I feel it's a great way to share with the world my work in the fastest way possible. Waiting around for labels to pick it up and their release dates really bums me out. I want to share these tracks as soon as possible, because I'm constantly working and create at least one track a week.
How were you first introduced to EDM?
My older brother gave me a Darude CD when I was 9 years old. I used to blast "Sandstorm", and "I Can Feel The Beat" over and over. I also was introduced to Tiesto at the same age, and just continued to love and follow the music. Having Tiesto play out one of my tracks recently is an awesome achievement to me.
What is your creative process for writing music?
I typically create the best part of the track first, the drop (and the bars following). So I create the bulk of the track, then move onto the build. Especially banger type tracks, I always come up with the drop first. Melodic tracks I'll jam out on a couple saw synths and mess with the sounds to come up with a nice patch, and play out some melodies. But I always work on the drop first.
Who are your inspirations in terms of other artists and their music?
I personally enjoy Dirty South, Thomas Gold… Porter Robinson, and all other melodically inclined producers. Above & Beyond, Arty, and a couple others have been on my radar. I like great melodies and I think these producers nail it.
If you could only listen to 5 songs for a week what would they be?
Radiohead – House of Cards. Let's just say their whole 'In Rainbows' Album, or let's just say any of their albums. (Pretty big Radiohead fan). Umm… that's a tough one. I'm so bad at listening to music; I'm constantly making music lately and I'm so involved in my own stuff that I forget to listen to others. It's when I hit writers block that I will start listening to others more, for inspiration.
When all the partying is over how do you like to chill out?
Haha it's pretty funny I've never been a super party guy nor do I party now… I'm like a 2 beer drunk. Not super true about that but I usually only have a beer or two, especially when DJ'ing lately. I DJ 2 tracks a time a lot of the time so I like to stay sober-ish and give a great show. I used to play tons of video games, but I like to lay down and just do nothing if I'm trying to chill out.
What advice would you give to upcoming producers?
Do it for yourself, and be you. Don't rush it. I know everyone wants to be the next Avicii and they feel like they can be, but just remember that no one gets there overnight. So many producers have only been producing for 1-4 years, and they think that they are ready. More often than not, they aren't. I've been producing for 7 years and sometimes even I doubt myself. I just think that everyone should consider that
when you're putting out a dance track, you have to stand as tall as Tiesto, Avicii, Swedish House Mafia, etc. Why sell yourself short? I think (and this is only my opinion) that in order for a new artist to really make a name for himself is to put out top notch work, 100% of the time. If I were to release a year ago, I would have hurt myself more than you know. My sound has really developed in the past 6 months. I would hate to have someone type my name in and get a track from 2 years ago, when it was not great at all. The production has to be on point. Also, lose the ego. Being stubborn when people give you feedback (people you trust**), is only holding you back. I have a handful of people I trust that I show my music to, and I listen to what they have to say. I thought that my music was the best 2 years ago, I really did. And then my hard drive failed and I had to completely restart. All the habits that I had accumulated over those 5 years had to be reconstructed… and it made me who I am today.
What's your dream show/venue to play at?
I want to play EDC Mainstage. I've been attending EDC for 6 years as part of the crowd and there's nothing more I want to do than be right up there, creating that experience.
Would you rather face one hundred duck sized horses, or one horse sized duck?
A horse sized duck could really f**k me up… I'll take the 100 tiny ponies.
"Follow" Paris Blohm: | Facebook | Twitter |
Comments
comments