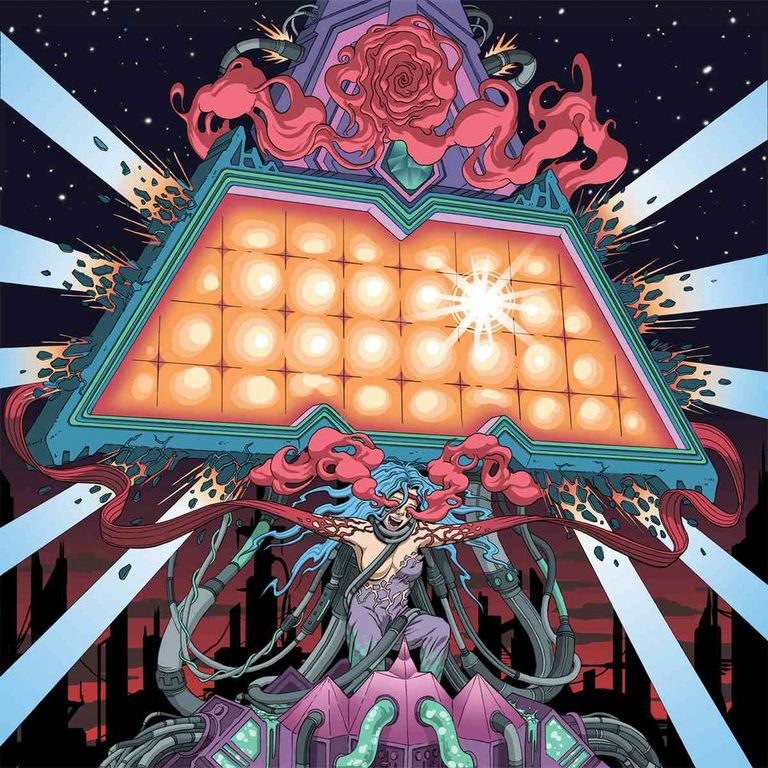 This EP SLAMS and perfectly captivates everything I love about electronic music in a nutshell. The M Machine's sound has progressed so far since their last EP and that's got me incredibly excited for their future. Heres the note that got dropped with it in The Nest!
Critically acclaimed and visionary production trio, The M Machine, is set to release the follow up to Metropolis Pt. 1, their dystopian city concept album. Metropolis Pt. 2 extends stylistically from the debut EP but as always with The M Machine it's about evolving to become something bigger. Each song on the 6-track EP hits harder, races faster and soars higher than one can seemingly imagine. It's a showcase of the sheer power of electronic music, from its punishing brute strength to the euphoric reflex triggered by its sprawling cinematic imagery.

With this release, The M Machine prove that electronic music is infinite. The massive dubstep opener, "The Palace," with it's graceful piano intro, flaring synths and driving bass sets the stage for the epic thrill ride that is Metropolis Pt. 2. With vocal-driven synth-pop tracks "Ghosts In The Machine" and "Tiny Anthem", the blistering fast "Moon Song," the aggressively raw "Schadenfreude", and the ascendant finale "Luma" which encompasses everything M Machine into one final track, it's an adrenaline rush of an EP that will have you gasping for breath on the other side.
The note perfectly sums it all up; the tracks just have that greater edge, a sound that's seems truly evolved from how they've produced music in the past. Be sure to check out the full stream below and head over to Beatport to get the release!
The M Machine – Metropolis Pt. II EP | Beatport |
"Follow" The M Machine: | Facebook | Twitter |
Comments
comments