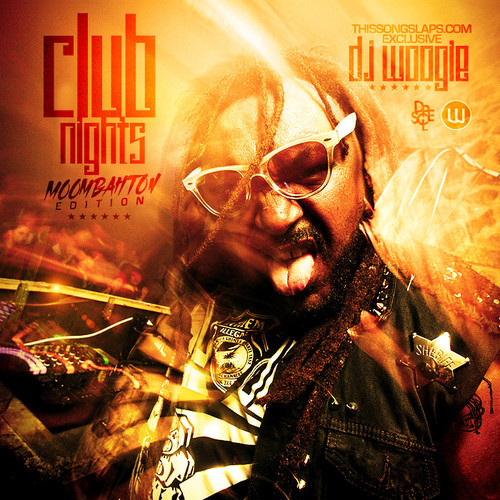 Oh you thought we forgot about Moombah Monday's? Think again! We were just holding out until we could drop this amazing 55 minute mix from Woogie! Lots of treats hidden in this one. You got your Torro Torro and Sazon Booya as well as Valentino Khan and Mr. Dillon Francis. And dont look now but we got something special coming your way on March 5th! After you grab the free download of the Moombah Mix check out the video below. Enjoy!
DJ Woogie & Shotty 305 – Club Nights 22 Moombahton Edition | Download |
Tracklist:
01. deja vu – burn the disco
02. Los Rakas – Soy Raka ( Rell The Soundbender Remix)
03. Pickster Feat. Scarub – Raise Em Up (Nightmare! Remix)
04. Torro Torro – gotta know
05. FaSE DE CINCO – funky music
06. DJR & 2Deep – moombah party
07. Roxanne (diplo by juiceyfrewt)
08. MR VEGA – SYAM
09. kreayshawn – Go Hard (Valentino Khan Remix)
10. Move Bitch (Agro Moomba Swag Remix)
11. MUST DIE! & Sazon Booya – dropper
12. proper villians – Rock The Horns
13. Proper Villains & Reid Speed – block start blowin up
14. LLoyd Aleveque – Brisa Verao (Javiero Remix – Neki Stranac Edit)
15. Shotty305 – People Don't Dance
16. Big Makk Ft. 2Deep & Ma-Less- Machucando
17. DJ Nelson- Si Te Pica Raskate
18. 2 Chainz Ft. Kanye West- Birthday (Sazon Booya Remix)
19. Hoodie- Dance Floor
20. Dillon Francis- Bootleg Fireworks
21. Freaky Philip- Drop D Bass
22. Trinidad James- All Gold Everything (2Deep x Johny Chino x DJR Remix)
23. Hataah & Gekkei- Bollywood
24. Stas- Caravan
25. The McMash Clan- Swing Break (Pickster's Gotcha Money)
Radioactive EP dropping March 5th exclusively here on TSS!
"Follow" DJ Woogie: | Facebook | Twitter |
Comments
comments