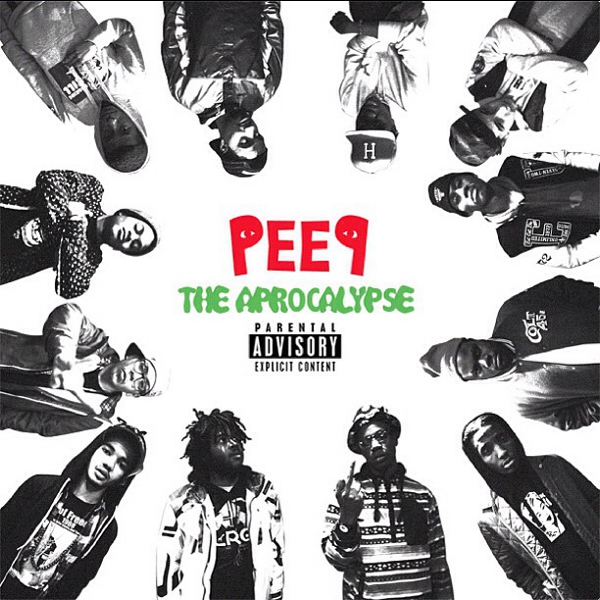 Allow myself to formally introduce you all to Joey Bada$$ and his PRO ERA crew, which includes: CJ Fly, Dyemond Lewis, Ala $ole, NYCk Caution, Kirk Knight, Rokamouth, T'nah Apex, Dessy Hinds, Chuck Strangers & the late Capital 'Jay' STEEZ. Although still a senior in high school, the 17-year old Brooklyn MC has been making a ton of noise on the underground hip hop scene since dropping his critically acclaimed '1999' mixtape last July; which soon after garnered him an even bigger buzz that resulted in him and his PRO ERA crew being catapulted into the spotlight.
Joey also gained a guest spot on A$AP Rocky's '1 Train' alongside other talented up and coming MC's; Kendrick Lamar, Danny Brown, Action Bronson, Yelawolf & Big K.R.I.T. Fast forward to December 21st, 2012, the date PRO ERA's collaborative mixtape,'PEEP: The Aprocalypse', was released, featuring this Lee Bannon crafted GEM 'Run or Fly', which features P.E. members Joey Bada$$, Capital STEEZ, CJ & Dirty Sanchez showcasing stellar flows over this sample driven production, reminiscent of early 90's hip-hop.
The level of lyricism on this track is SUPERB, it's refreshing to hear actual Hip-Hop instead of your usual club songs that are all over the radio daily. Zone out to 'Run or Fly', afterwards I suggest streaming and downloading the rest of the project, which I've included below. Hopefully you all enjoy this mixtape as much as I do. Score 1 for the Hip-Hop heads!
PRO ERA – Run or Fly | Download |
PRO ERA – PEEP: The Aprocalypse [Mixtape] | Mediafire Download |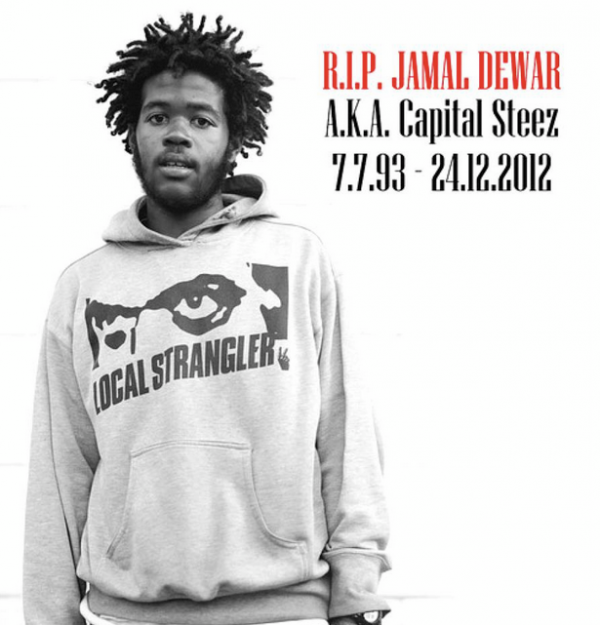 On a very unexpected note, a day after PEEP: The Aprocalypse was released, I woke up to a very tragic news stating that P.E. member, Capital STEEZ, was found dead after committing suicicde. Capital STEEZ, which most remember for his scene stealing verse on Joey Bada$$'s 'Survival Tactics', was a super talented MC and will definitely be missed in the hip-hop community and the music community as a whole. Paying homage to the fallen MC, DJ Statik Selektah made a 20-minute tribute mix showcasing Cap STEEZ's most notable verses and tracks. I have no doubt in my mind that you will love what you hear, which is why I included a download link for STEEZ's one and only mixtape, AmeriKKKan Korruption Reloaded; a 21-track project filled with the amazing lyricism that Capital STEEZ was known for. Again, Enjoy. #RIPCapitalSTEEZ #PROERA
DJ Statik Selektah – Capital STEEZ Tribute Mix | Download |
Capital STEEZ – AmeriKKKan Korruption Reloaded [Mixtape] | Mediafire Download |
"Follow" PRO ERA: | Facebook | Twitter |
Comments
comments