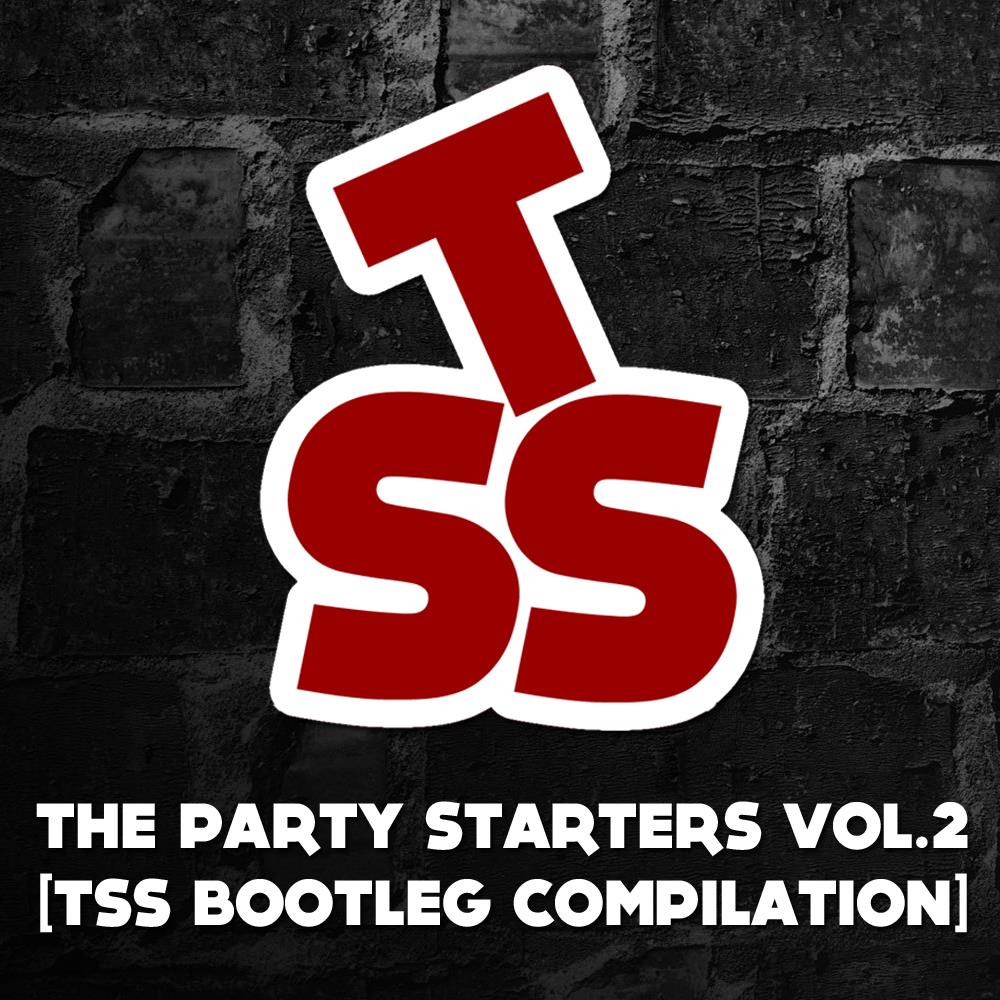 There's nothing better to get a party going than a dope mashup. While we've all heard mashups from the likes of 3lau  and Kap Slap, I wanted to share with everyone some mashups (new and old) that you may not have heard before, and that I think are pretty dope. Below you'll find a little bit of every genre, and I guarantee at least a few of these mashups will blow the mind of everyone at your next party! Scroll down to get the download links! (P.S. They're all 320kbps for all my DJ's out there)
1. DJ Maxi – Attraction (Chris Brown vs. Ne-Yo vs. Marvin Gaye vs. B.O.B vs. Britney Spears)
2. Mochi Beats – Blessed Bass (Avicii vs. Big Boi vs. Nicki Minaj)
3. Skrillex vs. Feed Me – The Blood Red Cinema (Styles&Complete Mashup)
4. Deniz Koyu vs. Rihanna – Bong De Replay (MixmstrStel Mashup)
5. Deniz Koyu vs. Avicii – Bong Into Darkness (Hardwell & Dannic MashUp)
6. JRowe – Bounce My Beach House (Calvin Harris & Kelis vs. Sex Ray Vision)
7. Chuckie vs. Fedde Le Grand, Mr. V – Breaking Up Back & Forth (PeaceTreaty Bootleg)
8. Mashup Germany – California Finale (Madeon vs. 2pac vs. The Killers vs. Nickelback vs. Bob marley vs. Cedric Gervais vs. Will Smith vs. Beverly Hills Theme vs. P.O.D. vs. M.I.A.)
9. Revolvr vs. Busta Rhymes – Catch Em' By Revolvr (Party Favor's Vocal Bootleg)
10. Dillon Francis & Diplo vs. Porter Robinson – Change (5 & A Dime Bootleg)
11. Showtek & Justin Prime vs. Avicii vs. Zedd – Clarity Ball Silhouettes (KATB MashUp)
12. Dirty South & Daft Punk vs. Hard Rock Sofa – Coming Home Aerodynamic Quasar (Axwell & Sebastian Ingrosso Bootie)
13. Lil Jon & LMFAO vs. Soulja Boy – Crank That Drink (Lil Jon & DJ Kontrol Blend)
14. Dotcom – Dill the Motto (Notrious B.I.G. vs. Dillon Francis vs. Tyga vs. Drake vs. Dev vs. Lil' Mama)
15. Change – "Dinosaur Mac & Cheese" (Alesso vs. Keane vs. The Killers vs. Project 46 vs. Dirty South)
16. Archie feat. Benny Benassi, Gary Go, Wynter Gordon, Gym Class Heroes, Neon Hitch, Chuckie – Dirty Leto (Buck Mashup)
17. Change – "Down" (Zedd vs. Dada Life vs. Ludacris vs. Modulation)
18. Nero, Kill The Noise, Skrillex & Zeds Dead – Dream (5 & A Dime Bootleg)
19. Lil Jon & LMFAO vs. Bingo Players – Drink Rattle (Lil Jon & DJ Kontrol Mash)
20. Kaskade vs. Dada Life – Dynasty Noise (Kaskade Mash Up)
21. Super 8 & Tab vs. Oceanlab – Elektra Satellite (Myon & Shane 54 Mashup)
22. Mashup Germany – Every Teardrop Has Super Bass (Sean Paul vs. Coldplay vs. Nicki Minaj vs. Childish Gambino vs. Macaulay Culkin)
23. Basic Physics – Feed My Heart (ft. Dada Life, Matisse & Sadko, Justin Bieber and Madeon)
24. DJ Maxi – First Sight (Bingo Players vs. Jessie J vs. Flo Rida vs. Calvin Harris vs. Carly Rae Jepsen vs. Kids at the Bar)
25. N3AKO – Flux Party (Flux Pavillion vs. Lil Jon vs. Dev vs. Juicy J vs. Knife Party)
26. The Jane Doze – Follow Running Foxes (Zedd vs. Foxes vs. Deniz Koyu vs. Wynter Gordon vs. Youngblood Hawke)
27. Cake Effect – G6 Beautician (Dillon Francis vs. Busta Rhymes vs. Far East Movement vs. Lil Wayne)
28. Aylen – Ghetto Unison (Porter Robinson vs. Knife Party vs. Alvaro vs. Lil Jon)
29. DOOBI & DURD3N – Goin' In with Snapbacks & Tattoos (Birdy Nam Nam vs. Driicky Graham)
30. Change – "Heaven" (Swedish House Mafia vs. Example vs. Adrian Lux vs. Beat Service)
31. Rudebrat vs. The Cataracs & Dev – Knas To The Top Of The World (DubStuck Mashup)
32. Stelmix – Kryptonite's Sexy Love Child (Swedish House Mafia vs. Jochen Miller vs. Lady Gaga vs. 3 Doors Down vs. Alex Clare vs. Akon)
33. Stylust Beats & Wick-it the Instigator – La Bamba 2013 (Los Lobos vs. Yung Gwapa vs. Dead Prez)
34. Kaskade & Ken Loi – Lessons In Love (Kaskade & Neon Trees vs. Headhunterz & Promise Land)
35. Cake Effect – Let's Roll Like This (Porter Robinson vs. Lil Jon vs. Adele vs. Mims vs. Electrophants)
36. Sex Ray Vision – Living In 2012 (Archie & Fareoh vs. Fedde Le Grand vs. Bon Jovi)
37. Sexybeats – Living in a Damaged Minibar (John Dahlback vs. Lazy Rich vs. Hirshee vs. Gregori Klosman)
38. DJ Maxi – Love Pump (Rusko vs. R. Kelly vs. Ludacris vs. The Black Eyed Peas)
39. Stelmix – A Million Good Times (Otto Knows vs. Owl City and Carly Rae Jepsen)
40. Tim Gunter – Mo' Kids, Mo' Problems ( MGMT vs. Mase vs. Puff Daddy vs. Notorious B.I.G.)
41. Hardwell & Dannic – Only Girl In The World vs. Bungee (Rihanna vs. Afrojack & Bobby Burns)
42. Party Favor – The Only Girl Warping With Turbulent Insomnia (Party Favor Meets Dj's From Mars Bootleg)
43. DJ DiBella – Party & BS Two Days Straight (DiBella Mashup)
44. DJ Billy C – Pop That Satisfaction B#tch (Benny Benassi & RL Grime ft. Ludacris & French Montana)
45. Bingo Players vs. Wolfgang Gartner vs. Fatboy Slim – Praise You L'Amour on Girl (KATB "Round 'Em Up" Edit)
46. Robin Skouteris – R.U.D.E (Timbaland ft Justin Timberlake vs. Rihanna vs. Pharell ft Gwen vs. BEP & more)
47. Koyote – Reload The Trap (Sebastian Ingrosso & Tommy Trash vs. Alex Young & The Hi-Yahs)
48. A-Trak vs. Waka Flocka vs. Drake vs. Jacques Lu Cont – Round of Applause (A-Trak Mashup)
49. The Hood Internet – Runawayfully (Kanye West vs Journey)
50. Tommy Trash – Sending My Flashback (Calvin Harris vs. Swanky Tunes vs. R3hab)
51. Swedish House Mafia vs. Robin S – Show "One" Love (Hardwell Did It Again Bootleg)
52. Exige – Skrillex Mashup
53. R.T. – Snap Back Swag Get Up!
54. Basto vs. Zedd – Stormchaser vs. Fall Into The Sky (Chuckie Mashup)
55. Porter Robinson vs. Coldplay vs. Avicii vs. Above & Beyond – Sun & Moon Bromance Paradise (DubStuck Mashup)
56. Calvin Harris, Florence Welch & Flux Pavilion – Sweet Bass Cannon (TBMA Mash-Up)
57. DJ Topsider – 'Til It's Over (Example vs. Ne-Yo vs. Calvin Harris vs. Dimitri Vegas & Like Mike)
58. Felix Cartal Ft. Maja (Autoerotique Remix) vs. Bloody Beatroots (Gigi Borroco Remix) – Tonight RockSteady! (PeaceTreaty Bootleg)
59. Clockwork – Touch My Shotgun (Zedd vs. Daft Punk vs. Busta Rhymes)
60. Pass The 40 – Trance a Make Her Dance
61. Kaskade vs. Nicky Romero – Turn It Down Toulouse (Kaskade Mash Up)
62. Martin Solveig vs. Nicky Romero vs. Laura La Rue – Un Deux Night Out Toulouse (Laidback Luke Mashup)
63. Pnau vs. Tommy Trash vs. MGMT – Unite Kids (Tommy Trash Private Bootleg)
64. Late Nite Krew – Unleash The Turbulence Shots (2012 Party Bomb)
65. Skrillex & 12th Planet vs. Tyga & Chris Brown vs. Waka Flocka & Yung Gwapa – Wankster Muzik (DubStuck Mashup)
66. Afrojack & Steve Aoki vs. Zedd – We Slam The Beef (Koyote & Bassfarmers Bootleg)
67. A-Trak vs. Kanye West & Jay-Z – Where My Money At (A-Trak Bootleg)
68. Dada Life vs. Sandro Silva & Quintino vs. Usher vs. DJ's From Mars – Without the Motherfucking Epic (Party Favor Bootleg)
69. Hardwell vs. Laidback Luke & Example – The Worlds Natural Disaster (Hardwell MashUp)
70. NERVO vs. Pixel Cheese vs. Tim Berg – You're Gonna Love Bromance Again (Pixel Cheese Bootleg)
71. Clockwork – You Used To Llove Me (Kaskade, Dada Life vs. Calvin Harris)
Because there are so many mashups here, I had to break them up into 5 separate folders so that I could upload them. So go ahead and grab all five parts below!
Bootleg Pack Part 1 | Download |
Bootleg Pack Part 2 | Download | Alt Download |
Bootleg Pack Part 3 | Download |
Bootleg Pack Part 4 | Download |
Bootleg Pack Part 5 | Download |
Comments
comments