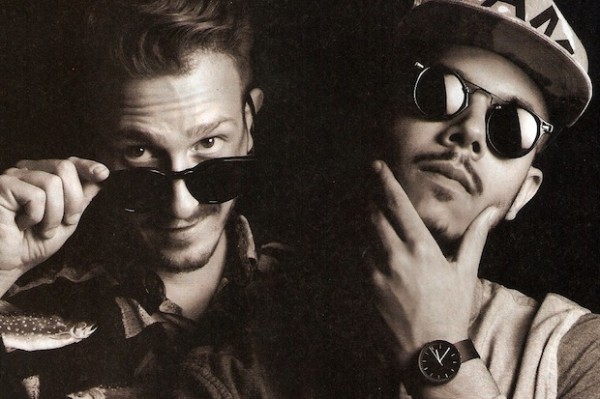 In August 2012 ClubTapes introduced EDM's take on Trap music to the masses via Certified Trap Episode 1 (http://www.trillhd.com/video/1020/certified-trap-episode-1). The first time around they made history, introducing Trap-A-Holics (Mr. "Damn Son…") to Flosstradamus, they played "Original Don" for Waka Flocka and his 808 Mafia production team, and they introduced Hip Hop hitmaker Drumma Boy to the EDM Trap scene among other major moves. Certified Trap's contribution to the new budding electronic music scene has already resulted in over a dozen EDM mixtapes hosted by Trap-A-Holics, the premier Hip Hop street co-sign, including releases from Heroes X Villains, KE on the Track, Willy Joy, and the successful "Reloaded" compilation tape.
On their mission to further bridge the gap between genres, they've compiled our adventures since August and proudly bring you Episode 2… featuring interviews and exclusive content from Luminox, FKi, UZ, Trap-A-Holics, Trinidad Jame$, League of Starz, The Interns, Willy Joy, Problem, CRNKN, Watapachi, Dirty South Joe, DJ Sliink, Heroes X Villains, Mimosa, and more. Brought to you by ClubTapes, Young & Reckless, and the good people at Moodswing, view the Certified Trap Episode 2 trailer:
Certified Trap: Episode 2 Trailer

*Featured song: The Interns – O Verona (F*ck It)
download here: http://bit.ly/X7HZuq
Episode 2 is officially dropping in the next few weeks and they promise it will not disappoint! They vow to continue breaking barriers and standing up for progress and evolution across the boards, EDM to Trap and beyond.
Thank you for supporting the movement!
"Follow" LiveMixtapes: | Facebook | Twitter |
"Follow" ClubTapes: | Facebook | Twitter |
Comments
comments