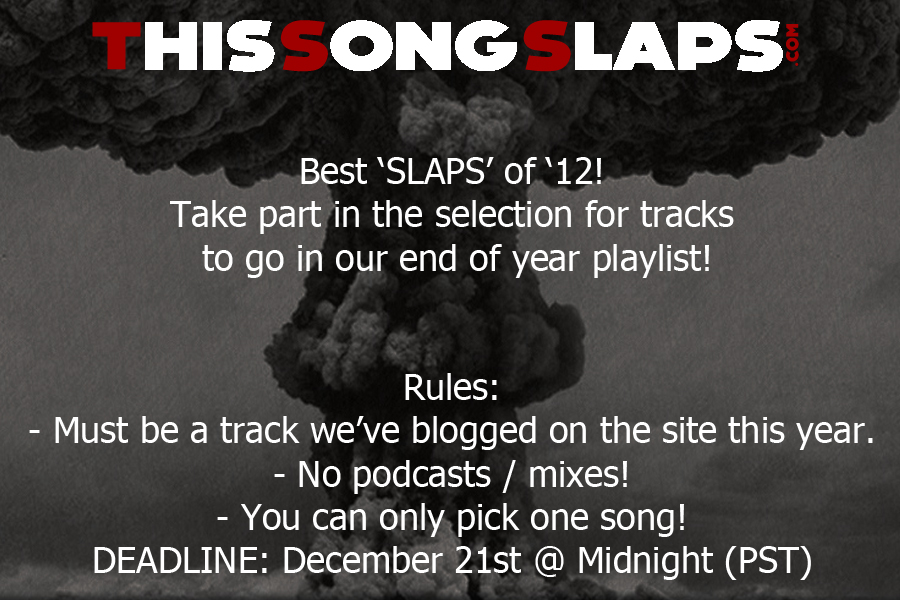 As potential doomsday looms on our doorstep, what better way to go out in style than to vote for tracks to be featured in our special end of year playlist.
We want to gather your favorite tracks that we've posted and compile it into a special mix style playlist for y'all.
Rules:
1. Must be a track we've blogged on the site this year.
2. No podcasts / mixes!
3. You can only pick one song!
DEADLINE: December 21st @ Midnight (PST)
When voting, please submit like this:
ARTIST – SONG TITLE (REMIXER IF APPLICABLE)
So if you wanted to vote for the Xilent banger we posted a few days back, you would submit this;
Ellie Goulding – Figure 8 (Xilent Remix)
The nominating period will be open for one week, until December 21st at midnight (PST).
The voting will open shortly after we've selected the nominees!
Our final end of year playlist (and mix) will be posted on our site on December 31st!
For updates on the voting, 'like' our Facebook page.
Comments
comments

<!-comments-button-->