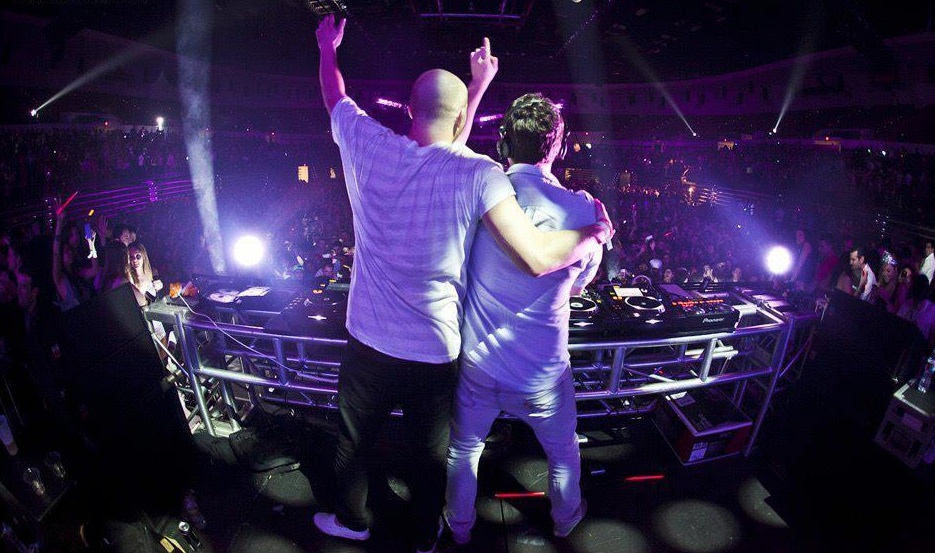 After a rapid rise in the EDM circuit and much support from some of the most recognizable names in electronic dance music, the 'Big Room' duo: No Body, has decided to split up for solo-production. However, No Body will be playing their two final shows in San Diego. The first is this coming Thursday, opening for Dirtyphonics at Voyeur. The second is this Sunday at Wavehouse, where they will open for Wolfgang Gartner. To commemorate its time as a duo, No Body will be giving away tickets to Wavehouse this Sunday! Keep updated on the ticket giveaway by visiting their Facebook and reading this, No Body's official split and giveaway statement:
To Whom It May Concern,

We regret to inform you that as of August 1st, No Body will be no more. We have both decided to amicably dissolve the name for the time being and pursue our solo projects. After a long and successful run as a duo, we both felt it was the right time to split ways and explore different musical avenues. Although we have disbanded as a group, we will continue to work together from time to time as we still enjoy doing so.

Before this ride is over, we will be playing two last shows in San Diego to commemorate the occasion. The first one will be on July 26th at Voyeur, opening for Dirtyphonics and the other will be on July 29th at Wavehouse, opening for Wolfgang Gartner. We would be so grateful if you could share the news with your fans.

In fact, we will be doing a ticket giveaway for our July 29th Wavehouse show via our FB page. We will be asking our fans the question, "What was your favorite memory with No Body and why?" Best answer chosen by us will win two tickets to see Wolfgang Gartner and our final show as No Body.

In addition, we should have you know that a large portion of our unreleased tracks will be given away as promotion under our new solo aliases. We will contact you between August 8-10 with a press release detailing our new aliases and links to these said tracks.
Make sure to check out the sounds below and keep updated with the giveaway!
No Body – 'Live at Voyeur' (6/2/2012)
Above & Beyond – Thing Called Love (No Body Remix) (6/2/2012) | Direct Download |
"Like" No Body on Facebook here
Comments
comments

<!-comments-button-->