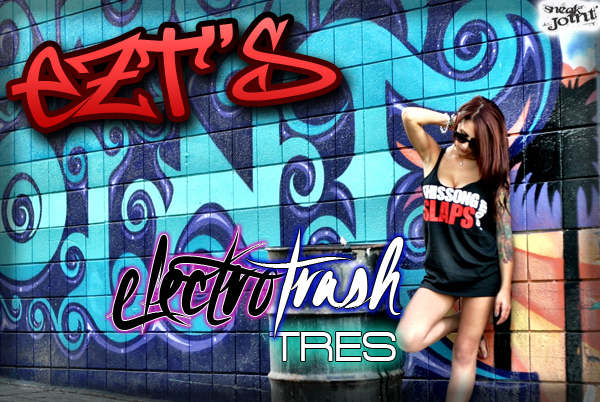 Oh 2012, how I love you so much already.  Guess what my New Year's Resolution was? Rage harder.. It's been way to long slappers, but I promise this weeks installment will be a nice apology note to earn that special place in your heart back.
Have you been really, really bad so far in 2012? Now might be a good time to pay a visit to God.  But I heard he's only taking payment in the form of epic Tebowing pictures & pouring out a little liquor this year.  It might have been a rumor, but you better play it on the safe side and pump up Religion's Remix of House of God.  Repent for your 12 days of sins with a huge disgusting bassline, fat vocal chops and a brilliant big room lead.  Religion is definitely on my upcoming list for 2012, based out of L.A. these three producers and dj's are headed to the top.
Next we have a new absolutely terrifying banger from my homie, Ocsis. Ocsis's latest track Rubber comes full force with a good ol' fashioned machine gun bassline, some seriously epic pans, and a huge organ that will make your favorite pet puke.  Ocsis, you are absolutely epic dude.  I know 2012 will be huge for you, keep your head up!  Make sure you visit Ocsis's Facebook page and follow him, he is literally dropping a massive banger every couple of weeks, your ears will thank you.
Last on deck, but certainly not least we have heavy hitter Kill The Noise.  Kill The Noise has been in the game for quite a while now, but has blown up since the drop of his latest ep, Kill Kill Kill.  Hailing from L.A. KTN has a very distinct sound, huge and grimey; and his latest remix of Yelawolf's Grown Up In The Gutter is nothing short of ruthless.  Throwing a Moombah influenced beat behind this track, followed by a huge build and a brutal drop, no doubt this track will be taking over your top 25 for 2012 so far.
Wake the neighbors up with some serious noise by rocking their stupid family portraits off the wall, they'll love it!
– EZT
"Like" Religion on Facebook Here
"Like" Ocsis on Facebook Here
"Like" Kill The Noise on Facebook Here
"Like" EZT on Facebook Here
Comments
comments

<!-comments-button-->