Currently viewing the tag: "Vol. 8"
Wow! Today was a HUGE day for our hard-hitting San Diego resident DJ/producer duo, Back From The Future. Their massive new remix of Ellie Goulding's world-renowned hit 'Lights' was retweeted by the dubstep juggernaut Skrillex and Ellie Goulding herself alongside a number of other artists and blogs. As promised, Cheyenne & Joe are back with their eighth installment of our mixtape series titled 'Must Be The Feeling,' featuring 8 electro-house tracks adding up to 37 minutes of non-stop bass to keep your parties rocking this weekend. You can check out Back From The Future's new Resident DJ page to find out where they'll be spinning every weekend if you want to catch them live in San Diego. In the mean time, turn up your speakers and enjoy!
Tracklist:
1. Must Be The Feeling (Funkagenda Remix)- Nero
2. Show Me (The Loops Of Fury Remix- Somethingalamode
3. Be Strong (The Loops Of Fury Remix)- Elite Force
4. Build Up (Tommy Trash Remix)- Chris Lake
5. Daunt Kick My Bag Bitch- Adam K & Duro The Third
6. One Last Ride (Tommy Trash Remix)- John Dahlback
7. Hardwell Vs. Michael woods- Last Spaceman On Earth
8. Megaloud Friends (Far Too Loud x Knife Party)
Previous Editions:
- ThisMixSlaps Vol. 1 – Haters Gonna Hate (Back From The Future Mix)
- ThisMixSlaps Vol. 2 – Dubstep Your Game Up (Back From The Future Mix)
- ThisMixSlaps Vol. 3 – That $hit Cray (Ft. Saber – Back From The Future Mix)
- ThisMixSlaps Vol. 4 – Show Me Love (Back From The Future Mix)
- ThisMixSlaps Vol. 5 – Bitch Please (Back From The Future Mix)
- ThisMixSlaps Vol. 6 – Panty Droppers (Back From The Future Mix)
- ThisMixSlaps Vol. 7 – Dubby Dub Dub (Back From The Future Mix)
ThisMixSlaps Vol. 8 – Must Be The Feeling (Back From The Future Mix) | Direct Download |
[audio:http://dl.soundowl.com/2yab.mp3|titles=Must Be The Feeling (Back From The Future Mix)|artists=ThisMixSlaps Vol. 8]
"Like" Back From The Future on Facebook Here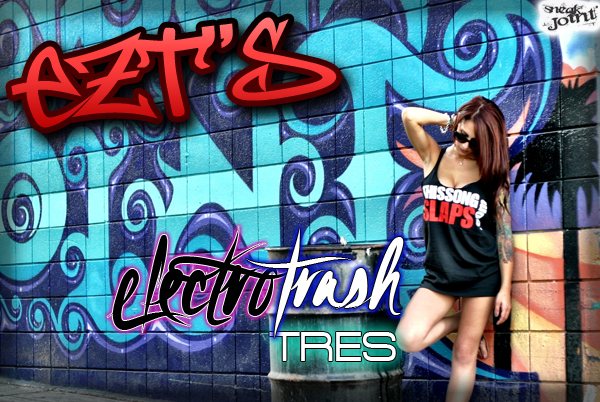 Having just survived a blizzard, I'm taking some time out from the work on my EP to celebrate life and drop some spankin' fresh bangers on you in this volume of EZT's ElectroTrash Tres.
From all the way across the Atlantic we find an over the top 18-year-old named Enjoy Me. Hailing from France, this young gun is tearing up the scene with his original productions. 'Obnoxious' is a fitting title for his latest work, your parents would agree. This track starts off with an erie piano, a pulsing kick, and a build that will send shivers up your spin until the bassline shreds your speakers a new one.  With more builds than you can comprehend in one track, the final one leads you into a dubstep break that will hit you like a rock.
Next on our journey of trash from around the world, we find our selves in the most fresh of stops, the bass capital of the world, Colorado.  Maybe I'm biased, or maybe it's because the altitude actually makes subs hit harder, it's science really. In the bottom of the snow covered trash cans here we find a fresh banger from Luni Toonz, this time featuring support from my BFFL Spencer Flower, hi Spencey.  Taking a stab at the ever dominating Moombahton scene, these homies destroyed the classic moombah beat by throwing on some serious bass glides, lazer guns, and the most crunk of snare rolls. Drop by their facebook pages to show them some love, all they really wanna know is where the white bitches at!?
Ohhhh Ellie Goulding, how you wouldn't be famous at all if it wasn't for epic dubstep remixes of your average pop hits, if you disagree please feel free to hit up my facebook page for a debate. Well guess what Ellie, Oscillator Z made a remix of your track 'Lights' and it is absolutely filthy. If you haven't jumped on the OZ bandwagon yet, you might want to consider it now, even before you hear this track while you still have functional brain capacity. The only thing this track doesn't have in it is a "Badger, Badger, Mushroom" sample.  With a screaming bass, sinister drum programing, an over the top lead, and outstanding vocal samples, this track is absolutely mental. Coming in at a whomping 18-years-old, this producer is a robot army away from entirely taking over the world.
After you put your pants back on that you just danced out of, it'll be time for another volume of ElectroTrash Tres. Stay trashy my friends.
- EZT
Track #1 – ElectroTransitionTrash
Enjoy Me – Obnoxious | Direct Download |
Track #2 – MoombahTrash
Luni Toonz ft. Spencer Flower – HwerDayAt?! | Direct Download |
Track #3 – EllieGouldingTrash
Ellie Goulding – Lights (Oscillator Z Remix) | Direct Download |
"Like" Enjoy Me on Facebook Here
"Like" Luni Toonz on Facebook Here
"Like" Spencer Flower on Facebook Here
"Like" Oscillator Z on Facebook Here
"Like" EZT on Facebook Here