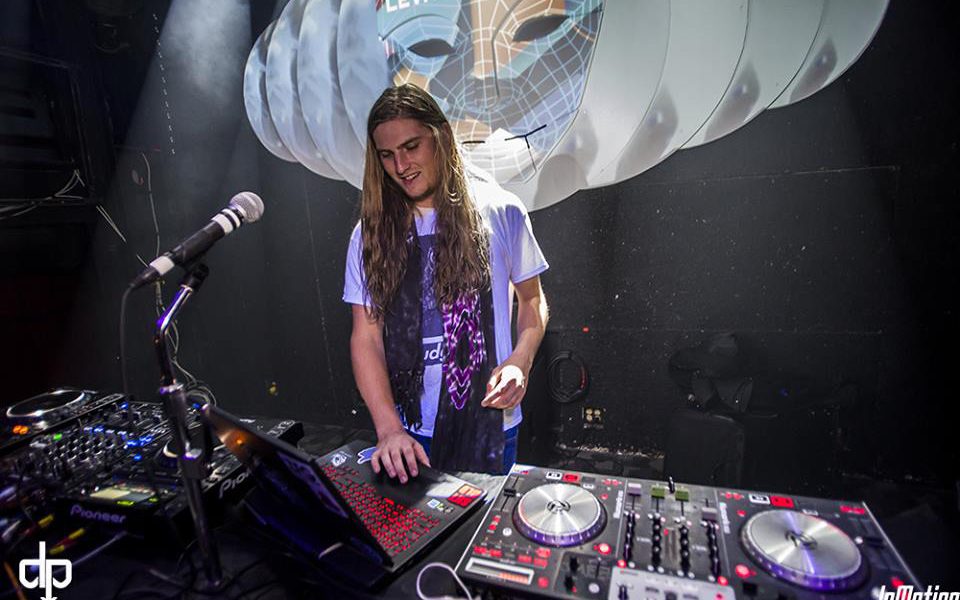 When it comes to putting on an event, as the host it's your job to make sure everything goes perfectly. I don't know if you've ever put together a function but I'm sure we've all at least attended. Lots of things have to be taken into consideration if you want your guests to leave happy. Whether it be a huge festival or conference or something more intimate like a show or a house party, the same standards apply. With so many different promo companies scattered throughout the country it can be difficult to breakout & make a name. Over the years I've grown pretty familiar with most of the teams that throw shows in my area. However, there's a new perennial powerhouse about to takeover the DMV. If you haven't yet familiarized yourself with the good people over at Depth Perception, the time is now.
So you might be wondering, what is Depth Perception? Simply stated, it's "the exploration into the depths of electronic music" but the vision is much bigger than that. It all started as a house party that continuously grew and eventually warranted a change of scenery. With the expansion came a lot of positives but being in the spotlight can draw some negative attention as well. After throwing down for months, the DP crew kickbacks caught the eye of the local authorities. Larger troubles looming forced the crew to take a step back and think about their next move. The house party feel is crucial but imagine bringing that vibe to a club; that was the goal. The merging of two worlds that are very much alike but oh so different at the same time is no easy feat. The idea is to throw a show that has the audience enthralled from start to finish and that's exactly what they're doing. Driven by a need to succeed, Depth Perception has grown into something special.
A genre bending, captivating display of musical expertise is what I've experienced each and every Depth Perception show. It's a miracle, after all of the speed bumps along the way, they still have the same modus operandi. Take the most recent party they threw at The 8×10, the two main attractions were Levitation Jones and Born I Music. Those are two very different acts (who, by the way, always turn up) but in this setting they flow together perfectly. Not that one or the other wouldn't be entertaining solo but the transition just elevates charm and really makes for a special event. You also have to peep the undercard, bringing locals like Anoxex, Nixisn and Seromatic really shows where their loyalty lies.
If you weren't lucky enough to make it out for this one, don't fret! 2018 is looking super stacked and Depth Perception has big things coming. Drop a like/follow on their socials and check out that schedule to make sure you stay in the know.
Depth Perception Facebook/Twitter/Instagram
Comments
comments