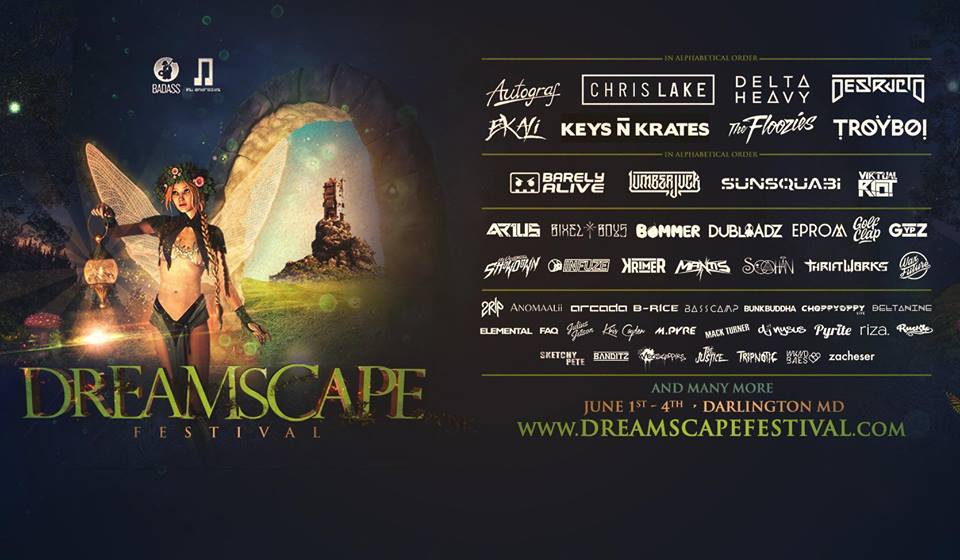 If you've never been VIP at a festival, you're missing out. No, of course it isn't necessary to have a good time but it does have some pretty fly perks. We've paired up with Dreamscape Festival to give you the ultimate experience! Dreamscape is one of the fastest growing festys on the east coast and they're on track for another awesome year. With headliners like Ekali, The Floozies, Destructo & Troyboi it is sure to be an insane weekend.
Two Super VIP Weekend Passes For Dreamscape Festival

Not only are we hooking you up with VIP (which includes a lineup poster, merch discounts, and access to the VIP lounge), we went a head and bumped it up a notch to include open bar and a meal plan. Free food is always good and you can mostly never go wrong with an open bar. The VIP lounge will play host to secret sets, meet & greets, games and have its very own private bar! So stop wasting time and enter above for your chance at two VIP tickets to Dreamscape Festival!
Dreamscape Festival Facebook/Twitter/Instagram
Comments
comments