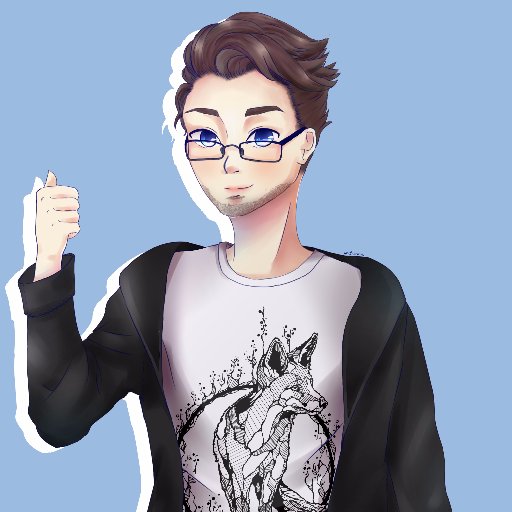 If you're an avid reader of TSS, the name Bright Land may look quite familiar. After stumbling upon the future bass talent on Soundcloud, he has yet to disappoint consistently uploading tunes that can only be described as a breath of fresh air. While he carries himself in a mysterious fashioned, we reached out and decided to have a chat with this talented up-and-comer to get to know the man behind the name a little bit better. Check out our exclusive video below!
TSS: For those who aren't familiar with Bright Land, tell us a little about yourself.
Bright Land: So I'm a Music Producer (aka. shut in kiddo) making music on his old fashioned laptop, making new sounds and trying to make people enjoy my work. I'm not really somebody who likes to hang out to a parties whatsoever, I prefer to watch a good movie with my girlfriend, you know, something confy is always good with me, so is also a privacy AND that's why Future Bass is my jam, but I will tell more about it later!
TSS: Who or what introduced to the world of electronic music?
Bright Land: Ohh, good gold times, when I found out about Skrillex, Diplo, Bassnectar. I could sit there for hours and listen to all their tracks on the repeat and as you know about YouTube and it's "recommended" section, I learned still more and more about the EDM scene and EDM as a culture, as a community and I just wanted to be a part of it, but not like somebody who just waits and listen to hsi favorite artists, no, I wanted to be the one who makes the music for this somebody, who's tracks are awaited by the people, somebody who can make people happy by making a new track. I never expected my tracks to have so many plays (yes, it's more than I would ever expect it to be) but somehow, I found people enjoying my weird twists and attempts into Future Bass and I'm more than happy for it!
TSS: What is it about future bass that appeals to you?
Bright Land: I see Future Bass as something really confy, so actually something I just can't say "no" to, but I think that the one thing which got me into Future Bass so badly, was the feeling, that you can write music with your emotions, there is many genres which works like this, but for me, Future Bass is a way to express your inner feelings, it can be warm but cold, dark but confy, hard but melodic. Your tracks will change depending on your mood or the plot you lock inside it.
TSS: What do you look for when selecting a track to remix?
Bright Land: This answer will actually be really boring, but all I remixed so far. Were just tracks I happened to hear or waited for them to be released. My remixes are just my personal favorites at this time being. Nothing complicated, that simple.
TSS: How does your artwork come together?
Bright Land: About the artworks, I always liked simple things, you know, like not too much of everything, without chaos. So I think, I found what I was searching for, that's why all of my covers are minimalistic versions of Anime shows or characters. I just simply like them. I'm making myself ready to re-brand whole Bright Land project with new logo, covers, banners (inspired by my new tattoo). I don't know how people will react on it, but I hope you all will like it.
TSS: If you have one dream collaboration who would it be?
Bright Land: Ohhhhh, Flume, Madeon and Porter Robisnons are just people, who would got me a heart attack by just writing an empty email to me. All 3 are for sure my dream collaborations.!
TSS: What does Bright Land have in store for 2017?
Bright Land: I can't really answer on this question, as my ideas for originals and remixes are just pretty random. It can happen when I hear something good in radio, it can happen when I'm half asleep, you never know. But what I can say as for now, I want to release an EP with underrated vocalists this year, focussing on different genres and ideas, but I'm still short of vocalists, so if you sing in the shower and you read it now, don't hesitate and contact me!
Comments
comments