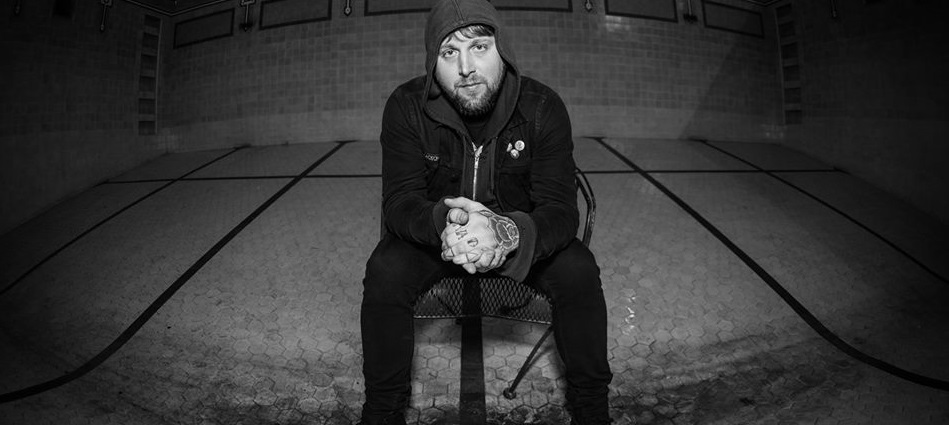 New year, same Figure. As the bass mastermind and longtime TSS fan favorite prepares to welcome in 2017 with a very special edition of Terrorvision with jPhelpz and YOOKiE, we had the opportunity to chat with Josh to recap his 2016, Webster Hall's iconic Bassment and see what he has in store for the new year. Check out our exclusive interview below!
Figure's Terrorvision ft. jPhelpz & YOOKiE | Tickets |
TSS: 2016 has come and gone, what is one of your favorite moments of this past year?
Figure: A lot of great things happened in 2016 musically. First off the Paradox tour was fantastic, then I got to do a 35 or 40 date co-headline tour with Protohype, another Australia tour, followed by another European run.. oh and a couple of amazing Halloween festivals (Freaky Deaky & Nightmare Fest) It was a very busy year, but I enjoyed every second of it, other than the whole Trump thing.
TSS: "Monster 7" is still in heavy rotation throughout the bass community, but the question the people really want to know is what can we expect from you next?
Figure: I have a lot of singles finished and ready, as well as a new concept EP that's finished other than one track I have to wrap up this week. On the other side of my music interests, I have a full hip hop album done with CasOne (you have heard him my tracks 'Doomsday' and 'Bloodthirsty'). The LP will be out on Sage Francis's label 'Strange Famous'. Coming from a hip-hop background, it's a dream to be working with Sage. We have Del the funky Homosapien, Sage, and P.O.S featured on it. I'm very excited to show my 'FIGURE fans' where I actually came from and my range of production outside of heavy facemelting stuff.
TSS: Now, on January 13th, you will be returning to the legendary Webster Hall for a special edition of Terrorvision with jPhelpz and YOOKiE, how excited are you to be back in NYC?
Figure: Man, Webster Hall upstairs was on of the first big venues I did, SO SO long ago. I've played there so many times, up and downstairs. It's always nothing less than a blast in New York .. and my mom is coming this time! She is where I get my crazy from.
TSS: Are you a festival guy or do you prefer a club setting?
Figure:That depends, I grew up opening for punk bands (doing vinyl sets) .. so anytime I get that vibes I'm in heaven. But we all know Festivals are good for you career, lots of potential new fans might never hear you live otherwise. I love both, I do wish I was on a bit more Festivals .. but that also gives me a bit of a rarity edge, so I'm ok with it.
TSS: You know first hand how big the bass scene is in New York paying a visit to the Bassment of Webster multiple times, how would you describe the Bassment to someone who has never been.
Figure: Bassment feels important. Bassment is our Cable (rip) in London. It has this vibe that's missing in a lot of smaller rooms, there is a raw .. almost punk vibe to it. Sometimes you play in cities and the shows are just like any other, nothing stands out, I don't even mean that in a bad way against any other city – it's just that sometimes certain venues amd/or cities can leave an impression.. if you just snapped your fingers and appeared in a random venue .. you might not know what city you are in, but with Bassment, you can just feel it, you can see it in the audience .. it's New York as fuck.
TSS: How important is a place like the Bassment to the bass scene as a whole?
Figure: It was very needed to the culture and to some of us producer/DJs. Sometimes things get stale and bland on the road and at shows. Personally, I needed to see that those types of parties still could exist. I'm one of the older, road tested djs these days.. and as much as I don't want to be like "Man remember the days ten years ago with those one types of shows .. that crazy up close shit .. etc" .. I am that dude now I guess hahah. So yea, Bassment was one of the light bulbs I was looking for in the almost pitch black room of what EDM shows have become. Not to say I still don't love what I do, I LOVE it and still go about things like no one is listening.
Comments
comments