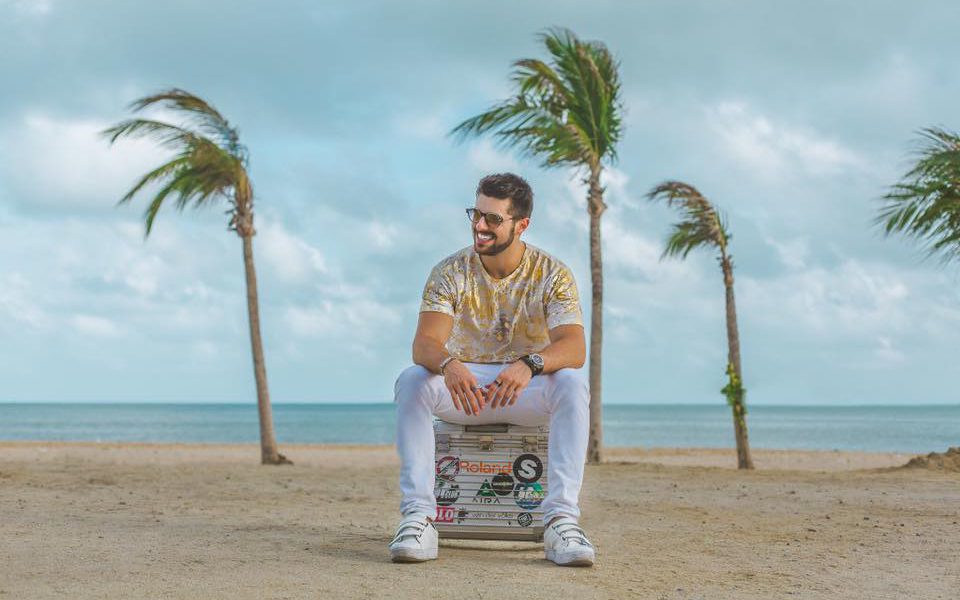 The hottest underground party in New York City is taking place once again this Saturday at Webster Hall with Brasil's Alok hitting the decks for that latest edition of Gotham. If you're a fan of bone-rattling house music this is one show you don't want to miss.
We had to chance to chat with Alok to get to know him a little better and see what he had in store for the NYC faithful and the rest of 2017. Plus, we're even giving away a pair of VIP tickets to show because rather you experience it rather than just read about it. Check out the interview below and enter for you chance in win in the widget that follows.
Webster Hall's Gotham ft. Alok & Bad Ginger | Tickets |
TSS: For those who aren't familiar with Alok, tell us a little about yourself.
Alok: Always tricky to "tell about ourselves" isn't it? lol. I am from Brasilia, Brasil. I am 24 years old, and I have been Djing since I was 11 and producing since I was 15. Both of my parents are electronic music Dj's and Producers as well as my twin Brother. My universe revolves around music, and I live and breath it everyday.
TSS: Who or what introduced you to the world of electronic music and when did you decide you wanted to be a producer/DJ?
Alok: My first contact with electronic music was through my parents very early in my life. My mother and father used to Dj in Amsterdam and we lived there for a few years when I was a child. Ever since those days, I've been surrounded by electronic music, and always had the curiosity, the interest and consequently the drive and passion to pursue it.
TSS: What is it about deep house that made you fall in love with the genre?
Alok: I think that not only deep house, but many other sub genres of house have the great advantage of being very versatile, open to adapt and free to develop regarding melodies, vocals, and lyrics.
TSS: Being from Brazil, can you tell us a little bit about what the dance music culture is like there?
Alok: Nowadays the scene in Brazil is growing at an exponential pace and in extremely surprising ways. It's so amazing to see the progress and evolution of the musical scene, the artists, and the events. Every year, many international renowned festivals add an edition in Brazil, and that's a sign that the world sees the potential within the Brazilian music scene and universe. Theres nothing more rewarding than being part of the movement, and seeing it all take shape.
TSS: How does is feel to be to be paying a visit to NYC playing the legendary Webster Hall for their one of a kind Gotham event?
Alok: Butterflies in my stomach I must say! I feel very honored and blessed to be able to play such an amazing venue. I am counting down the minutes, and we shall make it unforgettable.
TSS: What does Alok have in store for 2017?
Alok: I have many surprises and I promise there's a lot of new music coming! I do have a project that I'm working on and I'm very excited about, it's a live video album called 'Alok: Something Special'.
Comments
comments