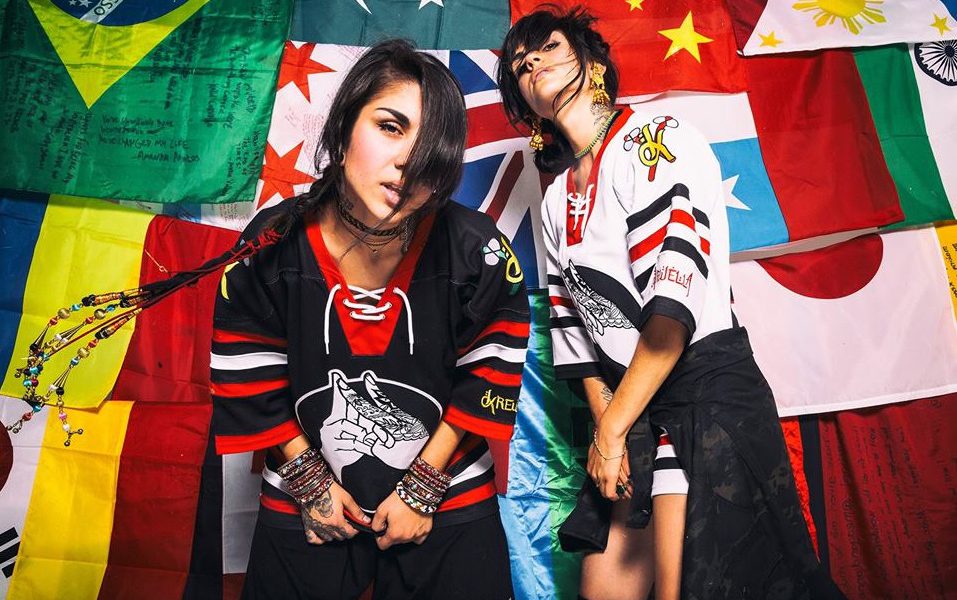 Just when you thought sister duo Krewella would take a break now that the year is coming to a close, they continue to push forward with what feels like never-ending tricks up their sleeves. Jahan and Yasmine Yousaf have always been artists that use their music to send a powerful message to listeners, and now it seems as if the world needs these two more than ever. They have never been shy when it comes having a voice in current events, and with their latest release, they let the world know they're on their king sh*t. Get with it or get lost!
Krewella's latest single, "Team," is a vibrant tune with tropical a touch that is sure to be an immediate krew fan favorite (if it isn't already). The track kicks off with Yasmine's luscious vocals that immediately lure you in. However, it quickly transforms with its shimmering melody and bright percussions, which in turn gives it its addictive charm.
Although "Team's" sound has evolved from their past releases, it still holds true to Krewella's iconic kick-ass attitude and lifestyle. The accompanying music video flaunts this flawlessly as it features the two running around with carefree smiles. The ultimate party starter as we head into the weekend, check it out below!
Krewella – Team | Download |
"Follow" Krewella : | Facebook | Twitter | Soundcloud |
Comments
comments