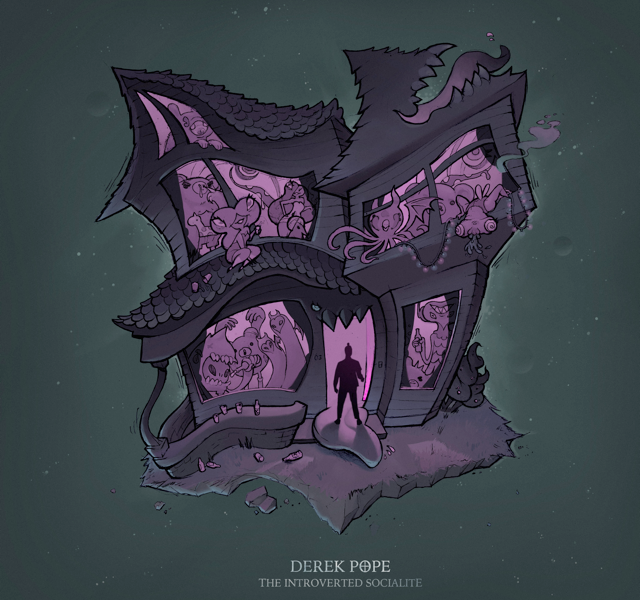 Derek Pope – The Introverted Socialite | Download |
Derek on the project:
"Human consciousness narrates its own self-awareness and speaks to us all, whether or not we choose to listen to our own. Mine speaks at great volumes, and I am its sole listener, the introverted socialite.
The delicate balance between external realities and internal thoughts constantly streaming across our minds like scores on a sports ticker. The need to connect with people conflicts the need for personal space. Not high enough to feel yourself, too high to feel anyone else.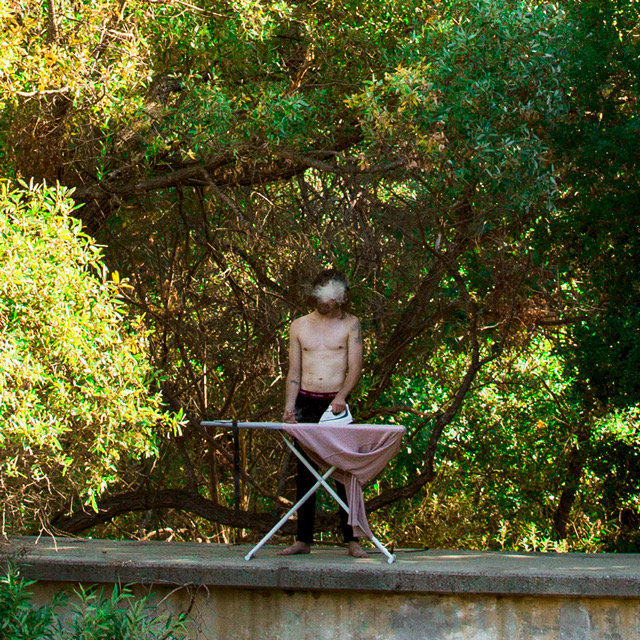 Two people analyzing their side of the dialogue, neither really understanding what the other one is saying. Friends introduce friends to new friends as if they haven't already forgotten each others names.
We are burdened with layer after layer of personality traits, some we were born with, some we choose to create. We have anxieties, fears, demons, that accompany our pleasures and joys. These thoughts, these dynamic pieces of our humanity, often stay hidden, buried treasures of minds only sinking farther into abyss. I wanted to put my real thoughts into tangible form; not just to create an honest piece of music, but to remind myself I'm still human. The concept of an "introverted socialite" is contradictory by nature: introverts aren't social, and socialites are generally extroverted. But contradiction is an unnerving quality of our minds, and to be honest, something I could not find more human."
Bio: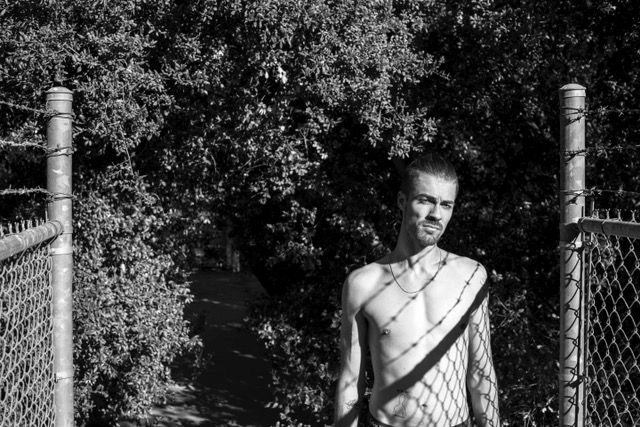 Derek Pope has traveled both the long and short road. Growing up in Oakland, California, Pope learned to produce beats in high school, spending his nights and weekends crafting the early roots of a sound he couldn't define yet for years. It wasn't until 2015 that Pope experimented with singing, and after a few demos proved that he would be creating his own lane, penning the lyrics:
"Looking at the ceiling, thinking I could make a million"
Those words became the intro to "Raincoats," the first hit single off Pope's debut EP, Sunken City Redux. With a sonic background that takes influence from many places, Pope combines his self-produced bangers with unique, introspective lyrics to create an evolving soundscape that challenges the boundaries of music as we know it.
"Follow" Derek Pope: | Instagram | Twitter | Soundcloud |
Comments
comments