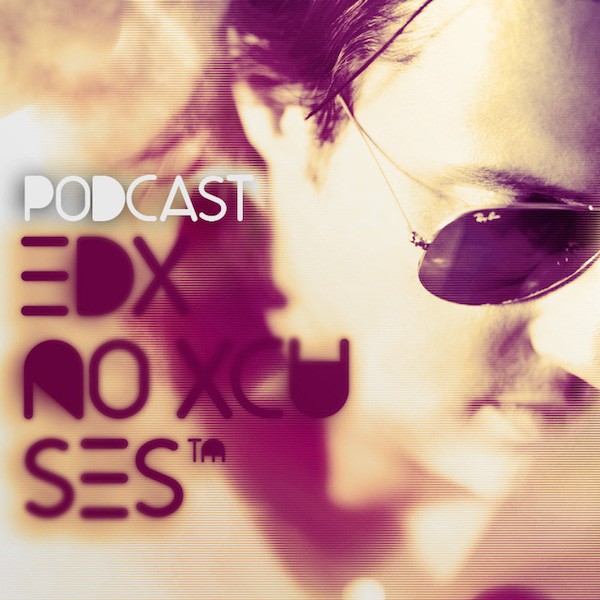 EDX just surpassed the monumental 222nd episode of No Xcuses two weeks ago, and this year marks the series' lifespan of over four years of delivering the hottest house music on the planet week after week. We're no stranger to EDX and his weekly radio show, and once again, we have together with him to premiere this week's episode, No Xcuses 224.
This week, EDX goes a little deeper underground to bring you some names you may have not heard of like Arches, Gabriel & Castellon, and Nyko as well as favorites Nora En Pure, Croatia Squad, and more. Episode 224 definitely is for more acquired tastes, but together these tracks are too good to be true. Check it out below and grab it on iTunes as always.
Also, if you missed it over the passed couple of weeks, check out EDX's latest remix of Sam Feldt's "Show Me Love" that has been blowing up and this is one of the hottest tracks of the summer. It is also available on iTunes.
TRACKLIST:
01. Jackson ft. James Yuill – Love Love Love (Paul Harris Remix) [Milk & Sugar]
02. Croatia Squad – Back To Life (Original Mix) [Enormous Tunes]
03. Arches – New Love ft Karen Harding (Extended) [POTION]
04. Gabriel & Castellon – Shut Your Eyes (Zonderling Remix) [Spinnin]
05. Ganzfeld Effect – Golden [Promo]
06. Low Steppa – So Real feat. Kelli-Leigh (Mandal & Forbes Remix) [AATW]
07. Nora En Pure – U Got My Body (Original Mix) [Enormous Tunes]
08. Eelke Kleijn – In My Head (Dub Mix) [Spinnin]
09. KC Lights – No No No (KC Lights Dark Mix) [Cheap Thrills]
10. Samuele Sartini & eSQUIRE (feat Neja) – Just Be Good To Me [Groovejet Records]
11. Kid Massive ft. Elliotte Williams N'Dure – Music Is The Answer (Luca Debonaire Remix) [Caballero]
12. Antonio Giacca – Sensations (Original Mix) [Pinkstar]
13. Nyko – Elektron (Original Mix) [Promo]
14. M.E.G. & N.E.R.A.K. – Concorde (Original Mix) [Wall]
Comments
comments