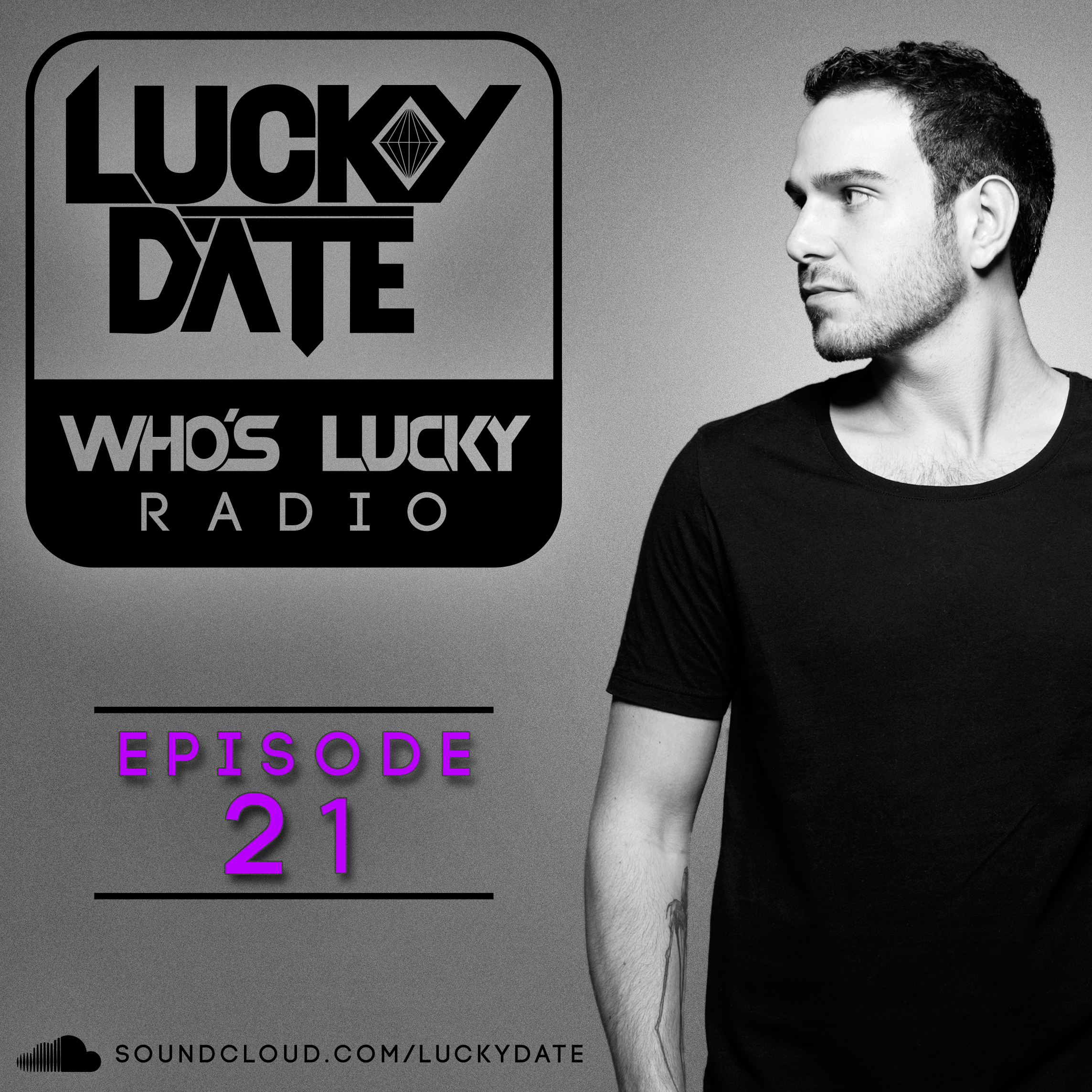 Yep, it's that time of week again – time for another episode of Lucky Date's Who's Lucky Radio. This week Lucky Date shares new music from Hardwell, Felix Cartel, Maor Levi, Landis and Crespo and more. And he starts it with his remix of Booyah, do I even need to give you more reasons to listen?
Oh and with the holidays coming up, Jordan even mentions that he's giving us a lil free something soon – so keep your eyes peeled for that soon!
Link to podcast here:bit.ly/ZD8UYd, tracklist & full stream below. Enjoy, fam!
Tracklist:
1. Showtek, Sonny Wilson, We Are Loud – Booyah feat. We Are Loud feat. Sonny Wilson (Lucky Date Remix)
2. twoloud – The BIZ (Original Mix)
3. Digital LAB – In Yo Face (Original Mix)
4. Our Time – Heartless
5. Thomas Newson & Jaz Von D vs Ansolo – Strong Elephant (Matthew Bass Edit)
6. Delayers vs Nari & Milani – Phenomena (Original Mix)
7. Bright Lights, Dannic – Dear Life feat. Bright Lights (Lucky Date Remix)
8. Ken Roll & Kitsch – Error (Original Mix)
9. Gregori Klosman & Askery vs SHM & Knife Party vs Eric Prydz vs Max Stern & Southbangers – Control Antipjanoo (Matthew Bass Edit)
10. Maor Levi – Deeper Love (Original Mix)
11. Megaphonix – Caliber (Original Mix)
12. Hardwell & W&W feat. Fatman Scoop – Don't Stop The Madness (Original Mix)
13. Blinders – Sirene (Original Mix)
14. D-Wayne – Ignition (Original Mix)
15. E-Cologyk & The Kickstarts ft. Xamplify – BEASTIN (Original Mix)
16. Lorde, Flume vs. Tommy Trash, Ingrosso – Tennis Court Reload (Henry Fong Mashup)
17. Landis and Crespo – Lose Control ft. Fatman Scoop
18. Francesco Diaz – Push (Original Mix)
19. MEM – Ecco (Ummet Ozcan Edit)
20. Jack U – Take U There (Felix Cartal Remix)
21. Lute – Tidal Waves (Original Mix)
"Follow" Lucky Date: | Facebook | Twitter | Soundcloud |
Comments
comments