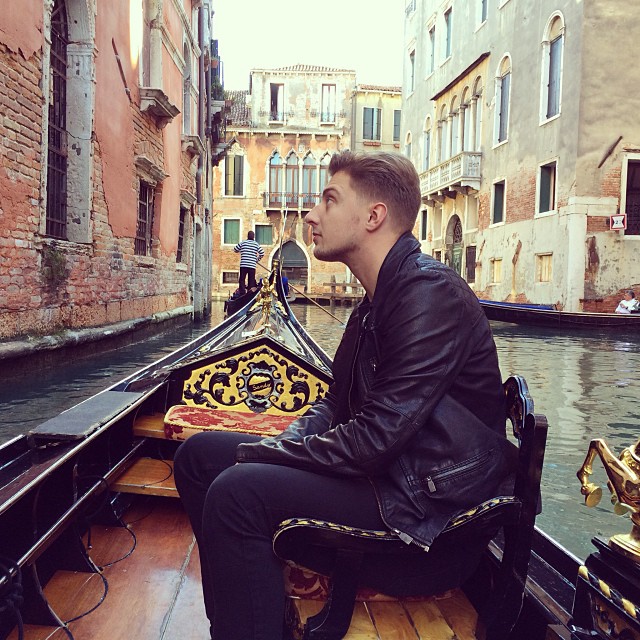 Jacob Plant now one of the finest and and most recognised electro producers, gaining immense support from his fans some massive EDM producers. You may have heard of his hits "Fire" and "Shakedown"; if you haven't, you should have!
I have had the pleasure to talk to Jacob and get an insight into his career, how it started and how it has progressed. He shares how it all began for him all plus and gives us his current view on the EDM scene. Jacob has a huge understanding for electronic music and the music industry as a whole. If you take the time to see this world from the perspective of such a great producer I'm sure you'll learn something new. I Did!
You are a talented producer who is definitely making his mark on the world, tell us how everything started off for you?
I got my first copy when of Pro Tools I was 13, I just sat for hours teaching myself how to use it! I made music and used to send it to all the radio stations. I then finally got noticed by BBC Introducing which led to getting supported by Radio 1 which is amazing in the UK. Things started to get serious when I left school. I never went to University, I just pursued my dream. The best thing that happened to me was joining my management team and being supported by Calvin Harris. That definitely took things up a level!
Big name artists such as Calvin Harris, Nero and Knife Party have supported your music, how do you think this has affected your career path?
It's definitely helped me! On a personal level its amazing to see your idols support your music, I really can't explain how excited I get when I find out someone big has played my song. The best thing about getting support from someone big is you can tap into their fan base so it pushes your music to people who would have never of heard it. I really appreciate the initial support Calvin Harris and Knife Party gave me when I realised 'Fire' last year.
You have just released your new EP "Louder" on Dim Mak Records, which has a range of genres and sounds. What was your approach to the three tracks?
All the songs were just individual songs I had written in 2013. I showed Steve Aoki & the Dim Mak guys some unreleased material I had and they really liked those 3 tracks, so we decided to go with it as an EP. In terms of writing the songs, I just really enjoy making a variety of music with different tempos and sounds. A lot of my music starts as an idea, then by the time its finished it sounds nothing like the original demo!
[Check out Jacob Plant's – "Louder EP" below]
When it comes to your production, what is your choice of software, what about it suits your needs above the others?
I use Pro Tools 11. I have used Pro Tools since I was 13 so I just know it inside out! I keep my studio extremely minimal so I don't get lost in a swamp of sounds and FX. I just bought a Dave Smith Prophet 12 keyboard which is my first proper keyboard. Everything I have done up until now has all been plug ins, so I am quite excited to write some new music with it!
Playing to massive crowds of 10,000 people must be exciting to say the least, how does this compare to the intimacy of the club scene?
I love playing to those big crowds, you get such a buzz and if everyone is there to party then its just amazing! Intimate clubs have a certain energy which can be way more fun, and as an artist, you really feel the crowd more. I just think as long as people are there for the music and to party then it will be good whatever the venue or size!
After the explosion of Big Room last year, what is your opinion on the EDM scene as it stands, do you think things need to change?
I think people talk about it too much. There is so much fresh and exciting music out there it can never get boring. If you don't like the Beatport Top 10 sound then make an effort to look a bit deeper. The amazing thing about dance music is that it is endless, you can take it as far as you like with as many sounds, tempos and sub genres. As long as people stay creative and make cool music its all good :)
In a rapidly growing market especially in the USA, what about your sound sets you apart from everyone else?
I'm just doing what I want to do. Keeping my sound fresh and evolving is all I care about. I have an amazing team of people working around me and I am getting the support I want from my peers.
Lastly, what can we expect from you in 2014?
I will be releasing more music and touring around the world! The other thing I want to do is find someone to sign to my 'Shakedown' label.
Jacob Plant – Louder EP | iTunes | Beatport |
Support Jacob Plant: | Facebook | Twitter | Soundcloud |
Comments
comments