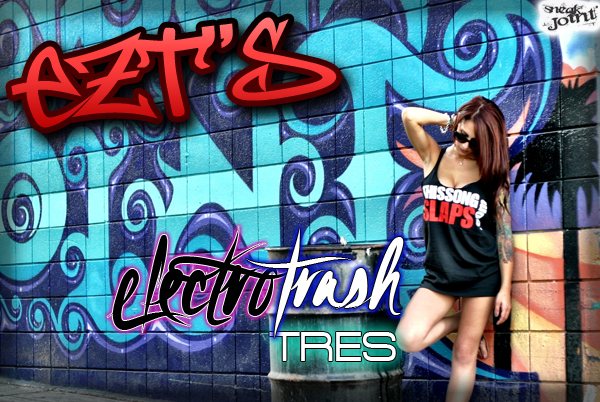 ARGGGHHHH ye scallywags, I'm back with a vengeance with three spankin' fresh tracks to make you sweat, and light up the dance floor.
Get the volume turn't up for this weeks first track, 'What?!' remixed by The Silent H. 'What?!' starts off with everything great about the Rock & Roll we loved once before it sold out to MTV, but thats a different story.  When this track drops it rages like a kegathon till 4 in the morning, a nice specimen of classic electro trash. Dropped six days ago, you're going to hear a lot more of this track and producer to come; backed by Aoki and and endless list of heavy hitters, The Silent H is making a name for himself proper in the UK.
Ohhhhh Drivepilot, how you have made your way into every set I've every played in my life.  If you are reading this you are truly a legend, a legend who borrows from the industry and gives disgusting tracks to the world at the most affordable price around, free.  Thanks for remixing 'Lifetime' by Andy's Ill, my ears and Serato decks appreciate it.  Less than a week old, this track has exploded into the scene already, and if your neighbors are lucky they can listen to it with you too!
Looking for a special track to play at your next house party or thrasher show that combines everything great ever about modern electro? Look no further, your flight has landed on the 'Catch Me,' Access Denied remix runway. Starting with huge electro kicks and crunchy leads, this track takes you straight into a mess of a complextro breakdown dominated by a huge disgusting bassline, a gliding bleep, an opera choir and some killer screaming by the one and only Alec Empire. The bottom line is this track is the bee's knees.
Better shower off before going out into the world after that dance party you just had by yourself, stay classy my friends see ya for the next volume.
- EZT
Track #1 – RockNThrashTrash
VNNR – What?! (Silent H! Rock 'N' Roll Remix) | Direct Download |
Track #2 – ElectroTrash
Andy's iLL – Lifetime (Drivepilot Remix) | Direct Download |
Track #3 – BigRoomTrash
Mustard Pimp feat. Alec Empire – Catch Me (Access Denied Remix) | Direct Download |
"Like" The Silent H on Facebook Here
"Like" Drivepilot on Facebook Here
"Like" Access Denied on Facebook Here
"Like" EZT on Facebook Here
Comments
comments