From the monthly archives: August 2011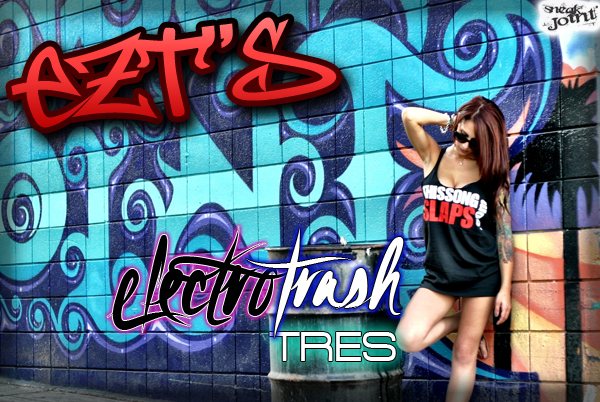 This week's ElectroTrash Tres features some Babe Ruth heavy hitting bass lines, gnarly laser sounds from deep space, and some conga drums to bring the freak out of everyone.
To get this weeks trash collection started, cue up the delightfully relentless Vakkuum's X (Monophonique Remix). Just when the bass gets done gliding straight through your face, its time for some old fashioned 140 bpm trash. The next gem is from Conway, the track is properly titled Metal Kids. Conway is backed by artists like Aoki, The Bloody Beetroots, Dada Life, Figure and the list goes on for good reasons. Stay tuned to this producer for undoubtedly huge things, including a release on Forthcoming Records.
The warm fuzzy sprinkles on top of this weeks trash bag is 5-4-3-2-1 by TurboLazer (The Phoneix Bros. Chocolate Lovers Remix). This track was sent to me last week by these Phoneix Bromies, and it SLAPS. Featuring all that is great about ElectroTrash; laser sounds, strange vocal samples, and cowbells, this song hasn't left my headphones for a week. Enjoy this weeks tracks at an unreasonably high volume, your neighbors will love it! Make sure to drop the artists some love through the links below, stay tuned for more of your favorite garbage next week.
- EZT
Track #1 – ElectroTrash
Vakkuum – X (Monophonique Remix) [Download]
Track #2 – TrashStep
Conway – Metal Kids (Original Mix) [Download]
Track #3 – ReaderSubmittedTrash
5-4-3-2-1 – TurboLazer (The Phoneix Bros. Chocolate Lovers Remix) [Download]
"Like" Monophonique on Facebook Here
"Like" Conway on Facebook Here
"Follow" The Phoenix Bro's on Soundcloud Here
"Like" EZT on Facebook Here