TSS FREE TANK GIVEAWAY – 6,000 FACEBOOK FANS! + LMFAO Ft. Natalia Kills – Champagne Showers (R3hab Remix): Thanks For The Support!
I meant to have a FREE TSS TANK GIVEAWAY right when we hit 6,000 Facebook fans, but I got preoccupied launching the new site, and now we're almost at 6,400 within 5 days of launching TSS 2.0. As a token of my appreciation for the continued support, I'm giving away a couple free tank tops today shipped to you, for free, to wherever you are. After seeing RedFoo from LMFAO at Intervention last Sunday, the R3hab remix of 'Champagne Showers' seemed to be the most appropriate track for this post! I also had to throw in the picture of the giant crowd-surfing zebra because it was hilarious. Turn up your speakers and enjoy!
FOR YOUR CHANCE TO WIN: Simply "like" this post and watch out for the update to come up on the ThisSongSlaps.com Facebook Fan Page around 8:00PM tonight Pacific Time. Comment on the Facebook post saying WHATEVER YOU WANT for your chance to win. Good luck and thank you for the continued support!
LMFAO Ft. Natalia Kills – Champagne Showers (R3hab Remix)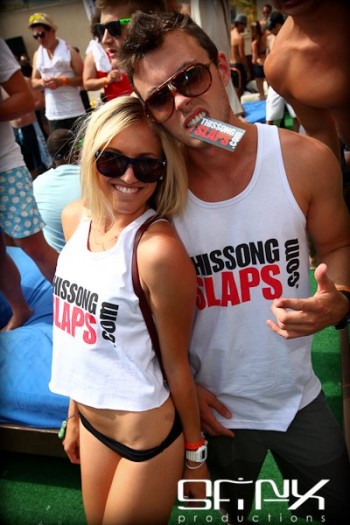 Purchase all R3HAB's music on iTunes Here
Comments
comments